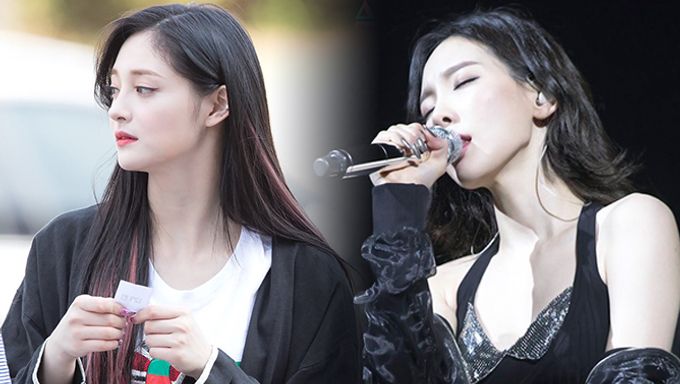 Here's 8 ladies who show off their chiseled jawlines. Would you give it a guess?
Chubby face with a doubled chins must be the things that every lady wants to avoid to have. Was that a reason? From one day, double-jaw surgery was the latest fad in Korea. Most Korean girls are wanting to have sharp and extremely round ones, even though they failed to make jaws look natural. It shows that how hard and lucky to be born with chiseled and arresting jawlines is.
Jawline dictates many parts of our faces. Sometimes it decides face's atmosphere. Soft square chins make face look elegant and rich. So it shows that chins which are sharp enough to cut the cheese with are not always the answers. Unique chins, whatever can make face look harmonized and beautiful, would be attractive.
Must Read : Idols Proud of Their Faces VS. Idols Modest of Their Faces
So, now is the time to check out who got those attractive jawlines!
1. PRISTIN's KyulKyung
2. BLACKPINK's Rose
3. Apink's BoMi
4. WJSN's Luda
5. SNSD's TaeYeon
6. MAMAMOO's HwaSa
7. Red Velvet's Irene
8. fromis_9's Lee SaeRom