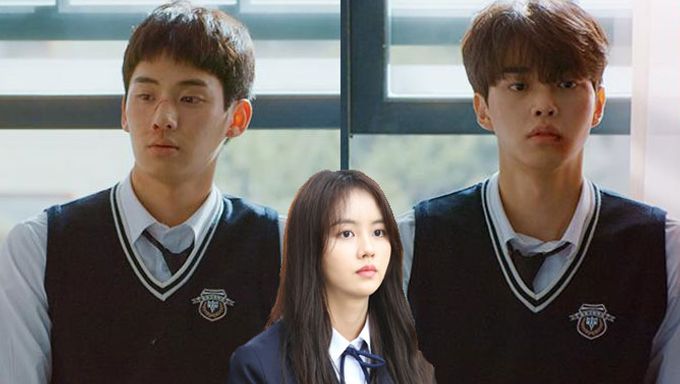 Netflix original drama "Love Alarm" based on webtoon was released on Aug. 22. Many dramas viewers have finished the first season of 8 episodes in a very few days and can't wait to hear news about a season 2.
Kim SoHyun, Song Kang and Jung GaRam are the main actors of this comedy fantasy romance school drama. "Love Alarm" is about people who want to know their true heart in a society where people use an app to find out who likes them. For more information, posters, characters descriptions, and teaser, you can check out cast and summary here.
To sum up, this is the story of 3 high school students who live in a world where an app tell them who likes them in 10 meters around. Kim SoHyun as JoJo is working at a part-time job with Jung GaRam as HyeYeong. He has a crush on her but did not confess his feelings. This is when Song Kang as SunOh a popular guy comes back from the states and starts to attend the same high school. He is also a 12-year friend with HyeYeong. SunOh and JoJo fall in love.
You would have understood, this is a love triangle. The 2 best friends are in love with the same girl and many viewers have the Second Lead Syndrome.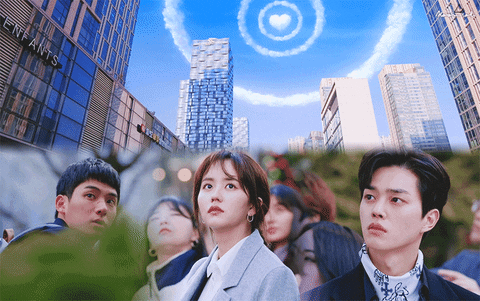 The viewers are stuck in the love triangle and have a hard time choosing between the two of them. At the beginning of the season, it seemed obvious JoJo liked SunOh but near the end, it was no longer sure.
Would you prefer SunOh who is actively going closer to JoJo or HyeYeong who is watching her from far? Would you prefer SunOh who is confessing powerfully or HyeYeong who is confessing softly? Would you prefer SunOh who wants to receive attention or HyeYeong who gives attention? Would you prefer SunOh who recomforts with actions of HyeYeong who recomforts with words?
Here are 4 reasons why viewers have a hard time to choose the guy to date JoJo as they both have pros and cons.
Who should win JoJo's heart according to you SunOh [Song Kang] or HyeYeong [Jung GaRam]? How do you perceive their love triangle? Vote for your favorite and let us know why you are for him in the comments.
Be aware of the spoilers.
1- SunOh, loving and deep in love boyfriend
SunOh is very active and expressive in his love for JoJo. He loves her and always shows his love. As a boyfriend, he never misses an occasion to make her heartbeat. Don't forget to check the Top 6 Most Heart-Fluttering Lines Of SunOh (Song Kang) In "Love Alarm".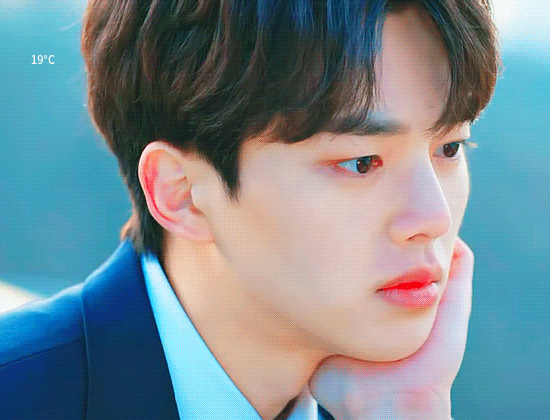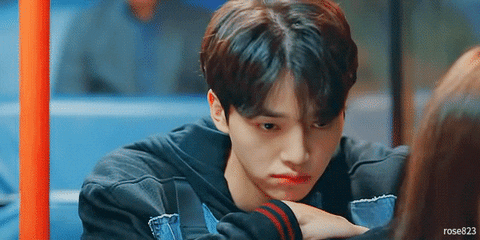 The boy always supports her, for instance, he paid for her to be able to eat at the cafeteria. SunOh also understands her traumatic past and difficult situation and never misses the occasion to cheer her up.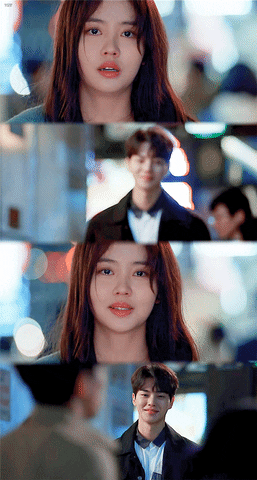 His personality is carefree and slightly arrogant.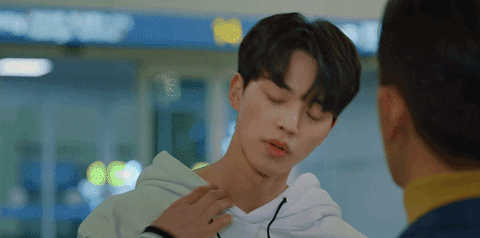 Moreover, he still deeply loves her even after 4 years and how she -heartlessly- broke up with him. A sign that he has true feelings for her.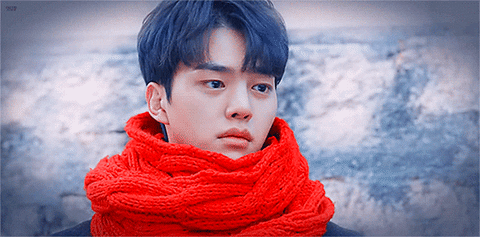 Both were happy together and that seemed like real true love.
2- SunOh, creepy and clingy & too high self-esteem
To be honest, the very first impression of SunOh in episode 1 was not so good. Not everyone would agree on this, but here is my point.
SunOh followed the crush of his long-term close friend and asked her to follow him in a small alley. Then, suddenly he went on asking her if she wanted to kiss him and that he was sure that she liked him already despite barely knowing each other. For me, it sounded a bit creepy.
After episode 1, his character was very romantic and showed that he truly cared for her.
However, he also hinted from time to time that he was clingy and overly possessive.
For example, when he said "Jealousy ... Don't even look at boy bands, and don't talk about my friends. I'm doing this for people to see that you're all mine". To some people, his lines could sound romantic while for some they sound possessive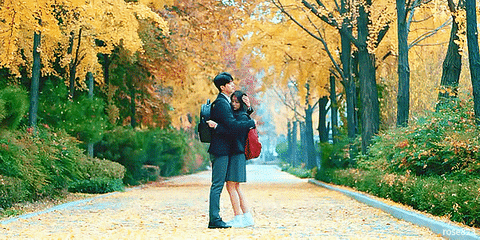 The boy also has a high opinion about himself. When JoJo broke up with him, he could not believe that someone could break up with someone like him and he is always full of his immense popularity.
Moreover, the last of his cons is that, after 4 years, he still likes her but he has a girlfriend.
3- HyeYeong, sweet and long-time love for her
HyeYeong too has a lot of pros.
Most of the viewers would agree that he is a kind, shy and sweet guy. He has a crush for JoJo who is at the same school as him and works at the same restaurant as him. However, he is always looking at her from far.
In the beginning, he knew that she had a boyfriend (IlSik as Shin SeungHo) and refused to take one step further. It was the same when she started to date SunOh. He proved that he was considerate.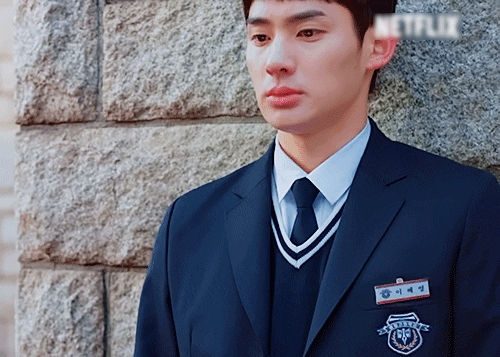 He is protecting her in her back. You would remember the time students were accusing JoJo of the soccer accident she had with SunOh. HyeYeong without hesitation went on to defend her and asked how it could be because of her.
In the adult time -4 years later-, he is stealing even for hearts with his sweet actions to JoJo. His character looked the coolest during that time.
One of his sweet scenes is, for example, the time he helped her when JoJo's cousin was throwing her stuff by the window of the house.
The boy is not asking for her love but simply confessed his feelings and is happy to ring her love alarm. HyeYeong is not giving her any pressure and that is charming.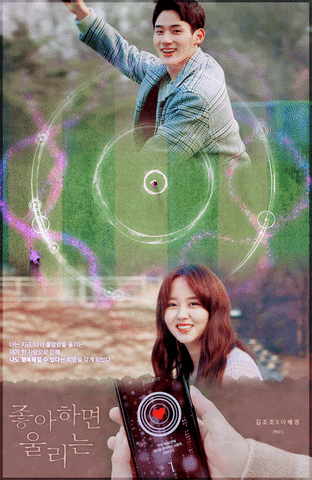 4- HyeYeong, overly passive
HyeYeong is a nice guy however he is overly passive during their high school days and that is his major con.
During high school. HyeYeong had plenty of time to talk to JoJo and to get close to her during their part-time. However, he was just looking at her from far. Then, he decided to confess when it was already too late. Let's be honest, he had a serious issue with timing.
Moreover, following her with his bike from far after work, looked like he was staking her.
After 4 years, JoJo is no longer with SunOh anymore and HyeYeong still likes her. He tried to be more active and refused to let her go back to SunOh. The question is: isn't it too late?
He is one step behind SunOh because of the past JoJo and him share. Could HyeYeong and JoJo date when she used to have this special connection with his best friend? The fact that he is late could be also added in his cons.
Do you prefer SunOh [Song Kang] or HyeYeong [Jung GaRam]?
Read More : Top 6 Most Heart-Fluttering Lines Of SunOh (Song Kang) In "Love Alarm"