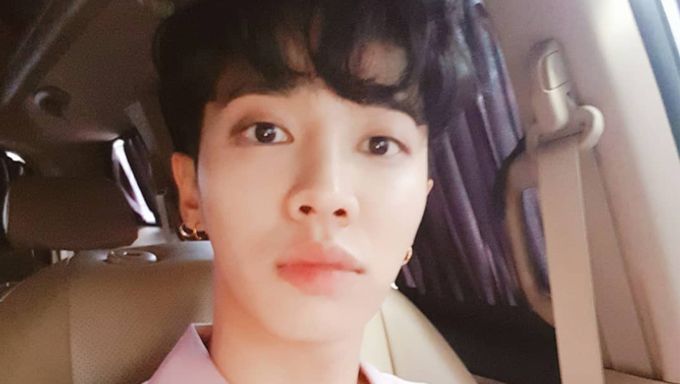 Sometimes people with mismatched eyes tend to find it a negative trait of their appearance and want to change it. Despite that being said, there are also many K-Pop idols who have mismatched eyes but are still rocking the way it is. Some fans also feel that they give off different vibes on different sides of their face.
Without further ado, let's find out who are these K-Pop idols.
#1 Highlight's Lee GiKwang
Although GiKwang might have covered half of his face with a face mask, fans could easily tell that one of his eyes is bigger than the other! Even with that, they are loving the way he is.
#2 Red Velvet's Joy
Although the mismatched eyes of Joy may not be that obvious, fans noticed how it could be seen in the official picture of Joy during her promotion for 'Bad Boy'!
#3 MONSTA X's MinHyuk
Another well-loved idol has to be MinHyuk from MONSTA X. Fans find him sexy and cute at the same time whenever they see his mismatched eyes. Don't you agree too?
#4 9Muses's KyungRi
Did you also know that KyungRi has mismatched eyes too? Aside from her sexy image, she looks innocent and sweet when she dresses down!
#5 BTS's V
Some fans of BTS's V might have known about this too but apparently V's mismatched eyes come and goes from time to time. Interestingly, they love it when the mismatched is more obvious!
Read More : 5 Idols As Vampire That You Want To Go To A Halloween Party With