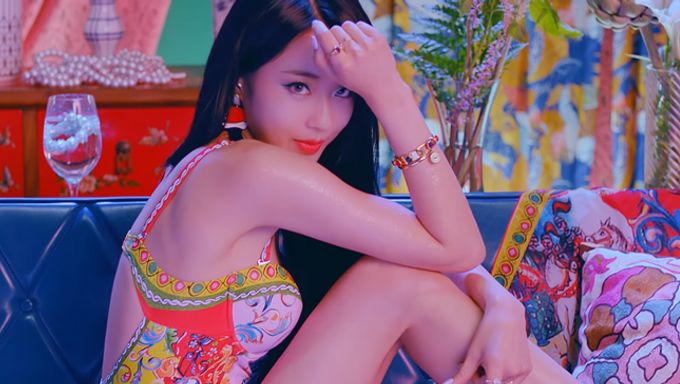 Some might think that K-Pop is just another music genre but for those who have been fan of this genre for a long time, you would also definitely notice how there is a variety of styles. Ranging from ballad, EDM to even rock, K-Pop is definitely a black hole as once you get sucked in, you will not be able to get out.
Since Valentine's Day is just around the corner, Kpopmap noticed 7 K-Pop songs what is rather sexy and also allow people to get into the mood. Share with us below if there are other songs that do the same too!
#1 VERIVERY'Lay Back'
The boys of VERIVERY are transforming into men as they had released their most recent lead single 'Lay Back'. If you have not heard it, it is a song that gives off finger snapping beats and moves that caused you to raise your eyebrows.
#2 TaeMin'MOVE'
It will be a sin if this song is not on this list. Ever since 'MOVE' was released, many were surprised by how good the music and dance was. TaeMin had managed to pull it off with his extraordinary dancing and facial expressions when performing.
#3 BTS'House Of Cards'
'House Of Cards' was released a while ago but many of BTS's fans, ARMY, wished that they would be able to witness this stage again. The reason is because of how the song has sexy slow beats that will cause many to sway side to side unknowingly.
#4 GyeongRee 'BLUE MOON'
You would remember GyeongRee from 9MUSES! She had released her 'BLUE MOON' as a solo artist and with that, GyeongRee was also praised for how well she was doing.
#5 VICTON'Stay With Me'
VICTON is one of the boy groups that is constantly on the rise and during their recent 1st solo concert, many of their fans, ALICE, were surprised by the sexy waves that were in the choreography for 'Stay With Me'.
#6 EXO'The Eve'
It is hard to deny that 'The Eve' is one of songs widely agreed by many that it is sensual. Both the choreography as well as the lyrics had allowed many to go wow.
#7 IU'Jam Jam'
'Jam Jam' by IU is a rather unique song and the reason why it is on the list is because of her voice. The way she had sung it made it almost impossible to follow and many fans also like to see that she is able to pull such songs too.
Read More : Male Idols Who Made Berets Fashionable