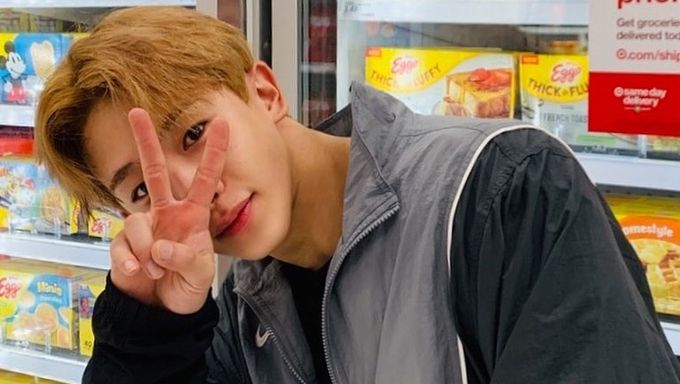 Sporting a fancy car in their music video is a great way for an idol to show off their charming side. Many idols use them nowadays in comebacks that feature a modern and sleek vibe. They also occasionally wear racing outfits to match the style.
Using a car as a prop is not a new feature of K-Pop videos, they have been doing it for years now. Here are some examples of idols who looked amazing with cars in their music videos.
SEVENTEEN's newest release is a pretty simple video. It starts with racing cars and the members showing off their charisma on the race track.
Then it cuts to their dance performance which they deliver in dashing racing outfits!
The literal definition of using cars and racing in a music video! So handsome!
2. WonHo - 'Open Mind'
WonHo's solo debut was the definition of his style, chic and sexy. This includes the use of cars as props in the MV.
Everyone who watches this music video will definitely have opened their mind to the idea of riding in a car with WonHo!
3. 2NE1 - 'Go Away'
This music video is what many people think of when you mention a K-Pop video with cars/racing. The video includes a whole backstory and is complete with acting from CL and actor Song JaeRim. The other members of 2NE1 support CL throughout the MV.
Rather than the cars just being props, CL and Song JaeRim are former lovers who are now racing competitors.
So cool! You go CL!
4. August D - 'Daechwita'
The use of a car in 'Daechwita' is really interesting as it is used to contrast old and new. In the video, you see BTS' Suga as a Korean emperor and also him as August D. So they use elements of traditional Korean music (daechwita was the name of the song that played as the emperor entered) and directly contrast it with more modern themes.
The contradiction between the past and present in this video is really interesting to see. As expected of our genius August D.
5. EXO - 'Ko Ko Bop'
EXO have had many MV's with cars in them, but the use of them in 'Ko Ko Bop' was very subtle and fit the video really nicely. In the video, they didn't really use the cars as transportation as much as just a place for the members to sit.
They do all look pretty comfortable though! So the cars were well used!
6. EXID - 'Hot Pink'
Welcome to EXID's gas station where you can get premium pink gas! The EXID members will personally pump your gas for you!
You can tell that these are successful business ladies.
They'll even fix up your car for you if you bring it inside! Just don't ask how it will be fixed...
7. BLACKPINK - 'Lovesick Girls'
We couldn't make a list about cars in MV's without including BLACKPINK! From 'Whistle' to 'Lovesick Girls', cars have been a feature in many of their music videos. In their newest release, 'Lovesick Girls' they seemed to be using cars as a symbol for freedom. From Jennie seemingly ending her love in a car,
to Lisa taking out her emotions on a car,
and then near the end of the MV the girls use the car together and seem to comfort each other about their lovesickness.
What an aesthetic-looking music video.
Our last music video comes from none other than ChungHa! In her video for 'Play', which includes a Latin-inspired theme and vibe, ChungHa is dressed as a matador.
However, she does not fight with a bull, rather she encounters an orange car!
She looks so beautiful and cool while using the car as a prop!
Those were only some idol music videos that featured cars as a prop. Many videos have them these days because they are easy to acquire and help give the video a luxurious vibe. We'll definitely continue to see many cars in music videos in the future as well!
What video do you think used cars the best? Which video do you wish was here?
Let us know in the comments!