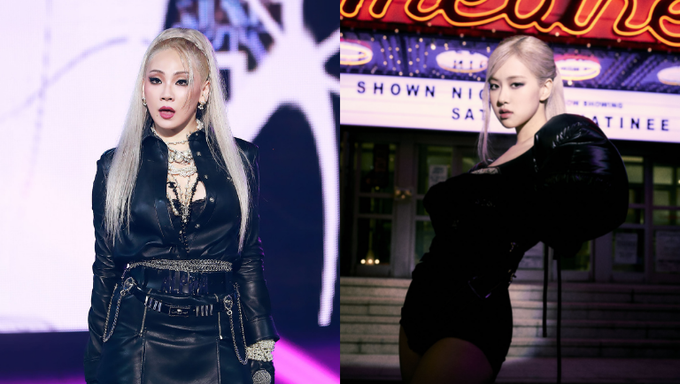 The Met Gala is one of the most prestigious events in the universal fashion world held in New York. It is held every year to raise money for the Metropolitan Museum of Art's Costume Institute.
Every year the gala has a very specific theme which invited celebrity guests have to dress to match. This year's theme was 'In America: A Lexicon of Fashion'. 
This is one of the most difficult events for celebrities to be invited to. Only celebrities with high status in the fashion world get invited. This year the K-Pop world saw the first female K-Pop idols get invited to attend the Met Gala. CL and BLACKPINK's Rosé were invited!
In previous years, only male K-Pop idols had been invited. These idols include PSY, EXO's Lay, Super Junior's SiWon, and Rain. This means that CL and BLACKPINK's Rosé have created a piece of K-Pop history!
CL looked stunning in her classic American denim gown inspired by Korean traditional design elements. If you look carefully you will notice that the front of her gown is tied in a Korean hanbok knot. Her hair also draws inspiration from a headpiece traditionally worn by queens in old-time Korea.
She is also wearing underwear with bands that is usually associated with American fashion brands, such as Calvin Klein, when combined with denim in their campaigns. For these reasons, many fans complimented her for matching the theme and combining it with her own culture.
As for BLACKPINK's Rosé, she wore a little black dress designed by Yves Saint Laurent. As an ambassador of the brand, she definitely pulled off this luxurious designer look.
Her makeup and hair emphasized the dress and gave her a high-fashion model look. She has since been added to the best-dressed list of many fashion outlets for her Met Gala look.
She even posted her pre-Met Gala photos on Instagram! They seem like a fashion editorial that you would see in a magazine.
What did you think about CL and BLACKPINK Rosé's looks at the Met Gala?