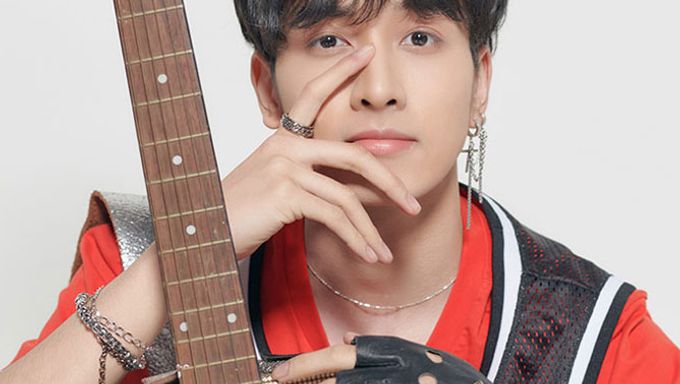 Many have been hyped with the release of the 101 trainees of the upcoming season "Produce X 101". If you haven't check them yet, be sure to do so here.
Many trainees have caught the attention of the public. Among international fans, this trainee is especially popular, it is none other than Peak!
Peak is a Thai trainee under Chandelier Music. His PR video is the only one that has reached over 1 million views on YouTube (as for Mar. 29). On online platforms, many international fans have been talking about him.
No wonder he received that amount of interest and support even before the season. From his profile and PR video, his good look and various talents can already be seen.
According to his Mnet profile, Peak has been training for six months. He is 186 cm. His hobbies are lyrics making and composing. His specialties are guitar, drum, ballet, jazz and tap dance. The trainee has an interest in composition, masters various instruments and dance and is athletic.
If you haven't checked his PR video, it is time! Peak looks cool with his Thai boxing outfit but also cute as he shows his skills on the DJ mixer. He also shows his interest in Korea mentioning Bibimbap.
On online community, there are more information about him. According to fans on Instagram, Kongthap Peak (กองทัพ พีค) is born in Jan. 26, 2001.
https://www.instagram.com/p/Bvb0MEugCEc/
He likes to eat omelette, bibimbap, salad and he doesn't eat spicy food. He likes the color blue. He is afraid of dogs and highs. Peak likes Justin Bieber and sees Bruno Mars has his role model. The trainee also attended the performing arts school named Sylvia Young Theater School, in London (England).
"Produce X 101" is not his first appearance to the public. He has a single titled "Say No" that he performed on Thai TV.
https://www.instagram.com/p/BnIYsufnKSj/
He has been to 2019 S/S Hera Seoul Fashion Week.
https://www.instagram.com/p/BpEu7gpFLtr/
Also, he appeared on Korean show "I Can See Your Voice" Season 6, episode 1.
https://www.instagram.com/p/Bs25qE9FknH/
His fans also captured his various charms.
Here are his various social media: Instagram, YouTube, and Twitter.
Is Peak your Pick?
Read More : Actor Park SunHo Revealed To Be Among The Trainees Of "Produce X 101"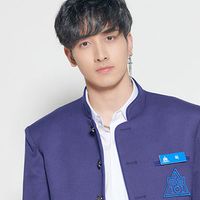 Became a fan of Peak
You can now view more their stories