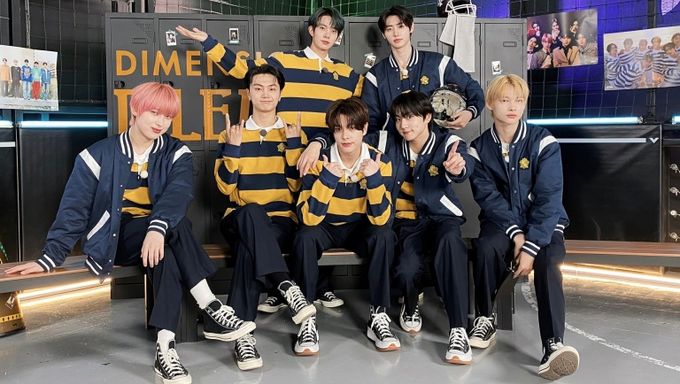 The year is slowly coming to an end with November fast approaching.
Due to COVID-19, the landscape of K-Pop concerts and events has changed. Many in-person concerts, fan meetings, and events have been canceled and changed to online platforms. However, some are slowly moving offline with online options, too.
You may feel like you are missing out, but don't worry. Kpopmap has got your back. We have decided to compile live stream schedules for our readers.
Keep an eye on this schedule, because it will be updated throughout the month.
November 1
INFINITE's Kim SungKyu's OnTact Fan Meeting [7:30 PM KST]
Click here
THE BOYZ "MAVERICK" Comeback Showcase [8 PM KST]
Click here
November 6
VIXX Leo's "I'm Still Here - And you are" Online Concert [2 PM KST / 7 PM KST]
Click here
Yoon ShiYoon's Secret "Blue" Fanmeeting [6 PM KST]
Click here
K-Community Festival 2021 [8 PM KST]
Click here
November 7
ONEUS THEATRE "BLOOD MOON" Online Concert [4 PM KST]
Click here
November 13
Girls' Generation's SooYoung's "MY FAVORITE" Online And Offline Fan Meeting [6 PM KST]
Click here
November 14
ATEEZ XR SHOW "FEVER: eXtended edition" Online Concert [3 PM KST]
Click here
SEVENTEEN "POWER OF LOVE" Online Concert [5 PM KST]
Click here
THE CON: Park JiHoon Online Concert [8 PM KST]
Click here
November 18
MONSTA X "No Limit" Comeback Showcase [11 PM KST]
Click here
November 19
ENHYPEN's "EN-CONNECT: COMPANION" Online Fan Meeting Original Version [7 PM KST]
Click here
YG PALM STAGE "MINO: MANIAC" Online And Offline Concert [7:30 PM KST]
Click here
OMEGA X "PRESENT" Online Fan Meeting [8 PM KST]
Click here
November 20
ENHYPEN's "EN-CONNECT: COMPANION" Online Fan Meeting Japanese Version [3 PM KST]
Click here
PIXY Online Fanmeeting [4 PM KST/8 PM KST]
Click here
November 21
2021 YuJun's Small Theater Fan Meeting [ 2 PM KST / 6 PM KST] 
Click here
YG PALM STAGE "YOON: PASSAGE" Online And Offline Concert [5 PM KST]
Click here
SEVENTEEN "POWER OF LOVE" Online Concert [5 PM KST]
Click here