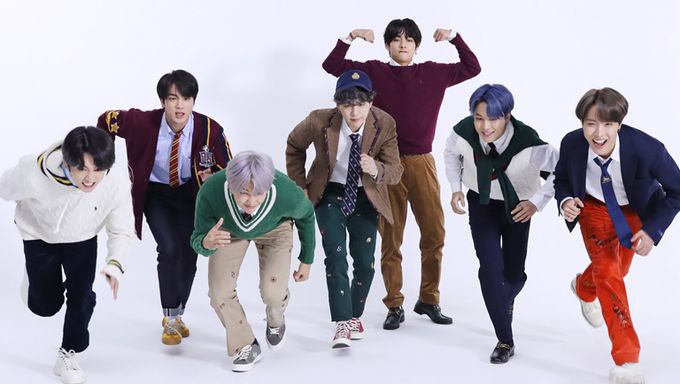 Being a new K-Pop fan can be tough sometimes as there are just so many contents to catch up and things to know. If you have just started your journey as a K-Pop fan, we would first of all welcome you into the community.
Previously, Kpopmap had mentioned various tips when it comes to the features of V-Live as well as the reason to join K-Pop idols' official Daum fancafe.
Today we will be going through some of the different mobile apps that you should have when you are fangirling/boying.
#1 Twitter
Most of the time, K-Pop idols interact the most with their fans on Twitter as they tend to upload selfies and even short clips.
아이돌 라디오 ㄷㅎ즈📻
내일도 기대하세요~~!!
잘 자요!!!❤❤❤❤❤❤❤❤❤ pic.twitter.com/f47jcxnQEN

— AB6IX_MEMBERS (@AB6IX_MEMBERS) April 6, 2020
In addition, many information about your favorite K-Pop groups can be found on the platform. Needless to say, entertainment agencies make use of Twitter to make special announcement too.
#2 Instagram
Aside from uploading photos which show off the personality of the K-Pop idol, some of them make use of the platform to hold live sessions too.
https://www.instagram.com/p/BzsKNzLnxes/
Many K-Pop idols also make use of the platform to show off their fashion and of course, photography skills too.
#3 Facebook
Facebook is used these days mainly for promotional purpose of the K-Pop groups. Official photos from various events and even photoshoots can be found mainly in the album section of the Facebook page.
If you want to look back and find a particular official photo, Facebook might just be the platform for you to do so.
#4 V-Live
V-Live is a must to have on your phone as you never know when your favorite K-Pop group is going to hold V-Live session.
Imagine the surprise when the notification appears on your phone!
#5 Daum Cafe
Daum Cafe is a rather interesting place to explore once you get used to the various rooms available. You can also make friends, write letters to your favorite K-Pop group member and even read the letters they have exclusively written for you.
Some times during a comeback period, entertainment companies would also hold special events through Daum Cafe and give out signed polaroid to those who participate in them.
#6 Soundcloud 
One of the free music apps out there where artists can upload their music covers and original music is none other than Soundcloud.
Many K-Pop idols release their mixtape or even song covers on the platform. Sometimes, idols might also surprise fans by suddenly releasing a song!