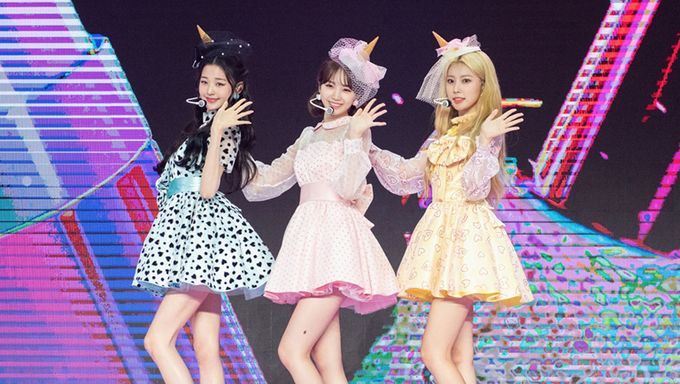 Have you been a K-Pop fan for a long time?
If you do, you might recall years ago, Orange Caramelwas a very popular sub-unit group of After School which was known for their quirky concepts and catchy songs.
One of their well known songs is none other than 'Catallena'! Take a look at the music video below if you have not seen it before.
On Sept. 13, 3 members of IZ*ONE, WonYoung, ChaeWon and HyeWon decided to cover 'Catallena' for their online concert.
It was such a hot issue that the song 'Catallena' trended number one on Twitter!
Those who were watching the online concert mentioned that the girls did an amazing job in covering the iconic song and loved their outfits too. Some even pointed out that ChaeWon was really into her character and this would be considered as one of her legendary performances.
Aside from the 3 of them, the rest of the members also covered various songs in different units. Another stage that took the breath away of fans were none other than EunBi and Sakura performing to 'Monster' by Red Velvet's Irene & SeulGi.
IZ*ONE had spent a total of 160 minutes performing and communicating with their fans. They will be releasing their 1st full length Japanese album "Twelve" on Oct. 21.
Did you manage to catch the 'Catallena' performance by the 3 girls?