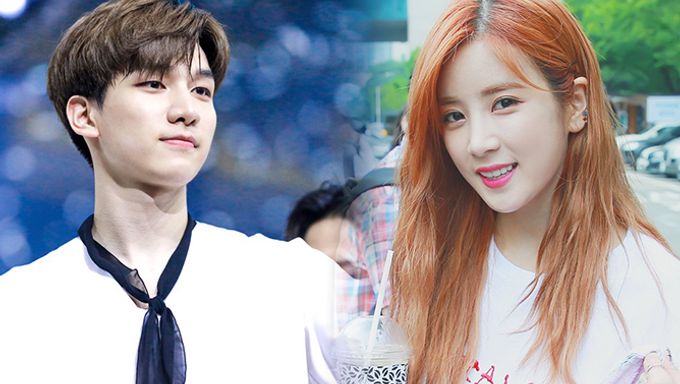 VIXX's Hyuk and Apink's ChoRong! It's already interesting even before it gets started.
The first web drama which gets sponsored from the judiciary, "Special Law Romance" just fixed their cast. Kim MinKyu, VIXX's Hyuk, Apink's ChoRong and Ryu Jin will appear in this work. 
Web drama "Special Law Romance" is a courtroom drama. What's special more here is that it's the first drama 3 years after ChoRong acted. Moreover, VIXX's Hyuk already showed off his great acting skills through the film "Chasing(2016)" and an award for it. 
Must Read : "Meloholic"(2017 Web Drama): Cast & Summaryt
"Special Law Romance" is planned to air on Channel A and Naver TV in upcoming October. 
"Special Law Romance (2017)"
Information
Title: Special Law Romance/ 로맨스 특별법
Genre: Courtroom drama, romance, comedy
Director:  Park SunJae
Network: Channel A, Naver TV
Runtime: 2017
Air time: TBA
# of Episodes:  TBA
Language: Korean
Summary
"Special Law Romance" is a romantic comedy drama about a perfect guy is going to find his the one and only weakness.  
Cast
Kim MinKyu as Jung UiChan
Jung UiChan, who is the young, brusque judge but warm-hearted with a touch of humanity. 
Hyuk of VIXX as Kang SeWoong
Kang SeWoon that VIXX's Hyuk will portray was a trouble maker at his high school but a changed man into a intern prosecutor.  
Park ChoRong of Apink as Seo JiHye
Seo JiHye came from a poor family but struggles everyday with her own positive vibe.