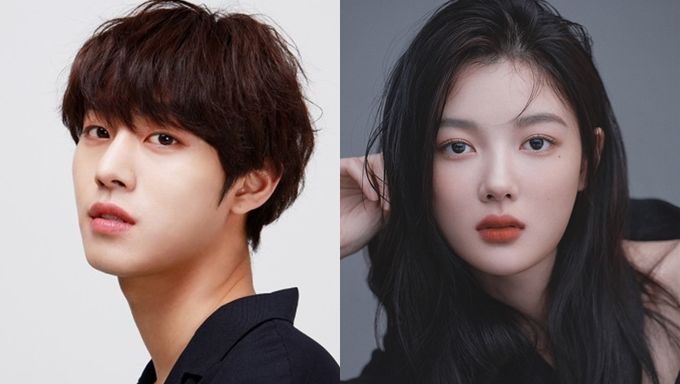 Finding a new drama to watch is always exciting. That's why we've brought you a great recommendation. This time we're bringing you a romantic historical drama entitled "Red Sky", Korean name Hong ChunGi (홍천기) which is the same as the female lead.
"Red Sky" is a new drama from SBS that is scheduled to premiere sometime in the fall of 2021. It is described as a romantic fantasy drama, and it is actually an adaptation of a novel with the same name as the main character, Hong ChunGi, that was written by Jung EunGwol. This writer also wrote the book that the famous drama "The Moon Embracing The Sun" is based on. The drama will star Kim YooJung and Ahn HyoSeop as the main leads. It is scheduled to have 16 episodes, so here's why you should keep your eye out for the premiere.
1. Interesting Characters (Hong ChunGi)
Kim YooJung will play Hong ChunGi, the first female painter to enter Dohwawon. Dohwawon, or Dohwaseo, is the name for the Korean Royal Academy of Painting in the Joseon era. They drew things for administrative offices like portraits of the King, popular men, or maps. She is supposed to be a genius-like painter, which is why she is accepted into a male-dominated field not very frequented by women.
She was actually the first and only woman painter to enter the palace because of her skills. This is also the first drama to be made on the subject. Not many historical dramas have a female lead who holds authority that is not her family's. Hong ChunGi has a beautiful appearance and a bright personality, but she can also be as stubborn and loud as a man. In her life, painting is the most important thing, until she meets the male lead, Ha Ram.
2. Kim YooJung & Ahn HyoSeop
This is the first drama to star Kim YooJung and Ahn HyoSeop as lead roles. They are both experienced actors who have done historical dramas in the past. Their chemistry is expected to be electrifying, as you can clearly see by the teaser pictures above. In the drama, Ahn HyoSeop plays Ha Ram, an officer at Seowoongwan, the office in charge of astronomy, geography, art of divination, and meteorology. He is an astrologer who reads the sky and constellations.
However, when he was a child he was involved in an unknown accident while performing a rain ritual and became blind. Since they both work in the palace, they run into each other often. As they continue to meet, ChunGi finds herself becoming more and more attracted to him and doesn't care that he cannot see. As they discover more about one another and their pasts, what really happened to Ha Ram's eyes also begins to unravel. At the same time, Ha Ram begins to expect ChunGi's company and enjoy it, and their romance blossoms.
3. Supporting Cast
The supporting cast is full of star-studded actors, including Gong Myung, a former member of 5urprise, as Grand Prince AnPyeong. He is known for his love of the arts and women. He is a hopeless romantic while also seeming to hide a deep sense of loneliness inside. Nothing makes him as excited as ChunGi's art and her beauty. He finds her very interesting and is likely to be the second lead.
Kwak SiYang will play Grand Prince SuYang. He and Ahn HyoSeop were actually in a group called One O One before they became actors, so the two have known each other for a long time. This means they will work well together on set and deliver a wonderful performance. Prince SuYang is eyeing the throne and plans to use Ha Ram to get there. He is a cruel character who will do whatever it takes to achieve the power he craves. Prince SuYang is a power-oriented character who aims to rule the people with terror rather than understanding. He will most likely be the antagonist.
Looking at all that we know so far, this drama is sure to be an interesting one. It is a historical drama with traces of fact as well as fiction to keep the audience interested. The main cast are popular and experienced actors with great supporting members. "Red Sky" is definitely a drama you won't want to miss!
Are you looking forward to this drama? What about this drama seems interesting? Do you like the cast?
Let us know in the comments!