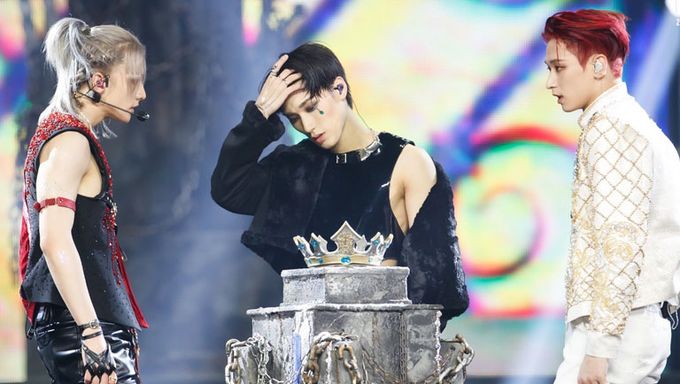 If you recall, some time ago, Mnet mentioned that they would be delaying "Kingdom" due to schedule issues as well as casting male K-Pop groups onto the show. They have plans to start filming and air it in 2021.
Previously, THE BOYZhad emerged as the winner of "Road To Kingdom". With that being said, they are part of the lineup for "Kingdom".
On Dec. 6, during "MAMA 2020", Mnet had announced 2 other teams who would be joining the survival program.
The teaser and answer could be found through the collaboration performance between THE BOYZ, Stray Kidsand ATEEZ.
Make sure to check it out if you have yet to do so!
The performance had caused a sensation and Mnet had also confirmed that the two groups will be joining THE BOYZ on "Kingdom".
Many fans were surprised by the sudden release of the lineup and wondered which other groups will be appearing on the show too.
Which groups do you think might be part of the lineup for "Kingdom"?