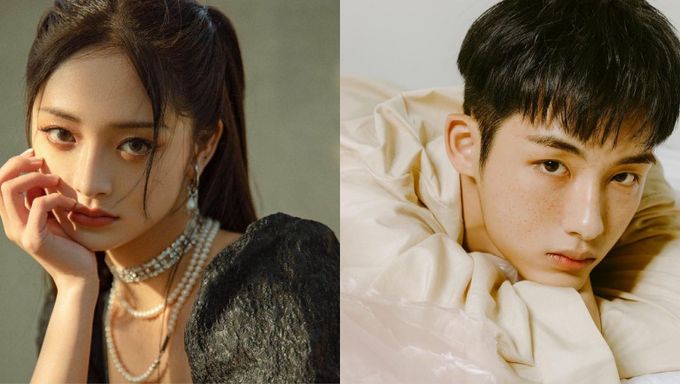 The K-Pop industry is a diverse place, built through the hard work of thousands of people from all walks of life. K-Pop idols in particular, come from a wide range of nationalities, backgrounds and so on and so forth. From Thai, Chinese, Taiwanese, American, Canadian, Japanese, Australian and more: the K-Pop industry is a melting pot of talent. With K-Pop idols promoting in different languages and even making music in the same, this diversity comes in handy.
Something common between most of the Chinese idols we know in the K-Pop industry is that they come from incredibly affluent families. As such, fans often refer to them as royalty, giving them nicknames like "Prince" or "Princess". With that said, here are 7 Chinese K-Pop idols who we think look like they belong to royalty, regardless of their backgrounds.
THE8's visuals are evidently high-fashion and he has an air of regality to him which gives off the impression that he is unattainable. However, he's also deeply caring and attentive to his loved ones, characteristics ideal of royalty. In addition, he looks absolutely amazing when he wears robes
Yuqi has the delicate charm and beauty of a princess but she's also fierce like a warrior. She can completely switch her look from gentle to intense in the blink of an eye and we can't help but think that she's indeed royalty.
KyulKyung is often praised for her extraordinary beauty and gorgeous features. Her facial structure is undoubtedly perfect. She's indeed one of the most beautiful idols in the industry and we can't wait to see her on-screen again in any capacity.
aespa's Ningning has garnered much attention from both fans and non-fans alike ever since she debuted in the K-Pop industry, both for her talent and her visuals. After all, her distinguished aura and auspicious features definitely make her look like royalty.
WinWin is one of the most multi-talented idols in the industry. He can sing, dance, rap, act and much much more. Besides, his visuals are comparable to manhwa characters and his demeanor is definitely princely. We can't help but think that he was royalty in a previous life.
The fact that Wang YiBo looks like royalty is already widely accepted, as evident from his hugely popular drama "The Untamed". His features are flawlessly placed and we cannot help but gush over how good he looks in traditional Chinese clothing.
Historical concepts fit Lay the best in his music videos and that is proof enough that Lay has a royal vibe to him that cannot be denied. We wish we could see him in a period drama one day, taking on the role that fans have always seen him in: the King.