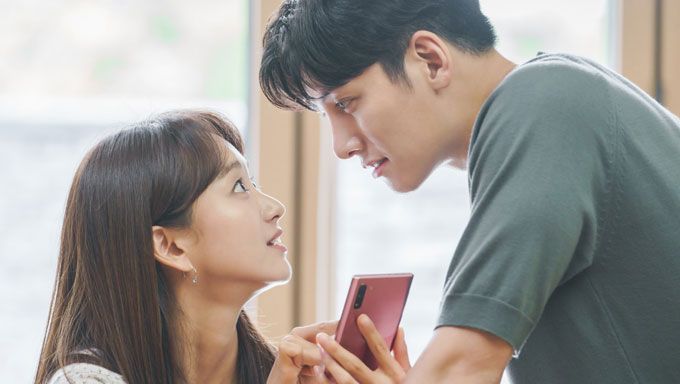 What K-Dramas have you been searching for in 2019?
Google has the ranking of the most searched dramas worldwide so what are the dramas that interested K-Dramas viewers all over the world this year?
Here are the 10 most searched dramas.
1- "Melting Me Softly"
"Melting Me Softly" is the first drama of the top star Ji ChangWook after his discharge from the mandatory military service. A lot of fans were missing him and looked forward to his new drama on Google. It is the most searched K-Drama worldwide in 2019.
2- "Hotel del Luna"
"Hotel del Luna" is one of the hit dramas of the year starring top star IU and Yeo JinGoo. Many have been hooked onto the spooky romance drama.
3- "The Secret Life of My Secretary"
The romantic comedy starring Kim YoungKwang and Jin KiJoo was popular and is number 3 in this list.
4- "Doctor John"
The medical drama "Doctor John" starring Ji Sung, Lee SeYoung, and Lee KyuHyung has interested many this year.
"Romance is a Bonus Book" was not to miss this year. It was Lee JongSuk's first romantic comedy and also his last drama before enlistment. It was also the return of Lee NaYoung to the small screen. Many were curious to see their chemistry as Lee NaYoung is Lee JongSuk's ideal type.
6- "Love Affairs in the Afternoon"
"Love Affairs in the Afternoon" is a cable drama starring Park HaSun, Ye JiWon, Lee SangYeob, and Jo DongHyuk. It is the remake of Japanese drama which aired in 2014 and ranked 6th in this list.
7- "Touch Your Heart"
The second lead couple of "Goblin" was cast as the lead of this romantic comedy. Lee DongWook and Yoo InNa's romance was a must-see in "Touch Your Heart".
8- "Kill It"
The action thriller mystery drama "Kill It" starring Jang KiYong and NaNa interested and ranked 8th.
9- "Abyss"
Park BoYoung's new drama caught attention and many have been looking for "Abyss". Ahn HyoSeop gained more popularity through this drama.
10- "Kingdom"
The Netflix original drama with zombies starring Ju JiHoon and Bae DooNa was also popular and ranked 10th.
Read More : 10 Best K-Dramas Of Second Half Of 2019