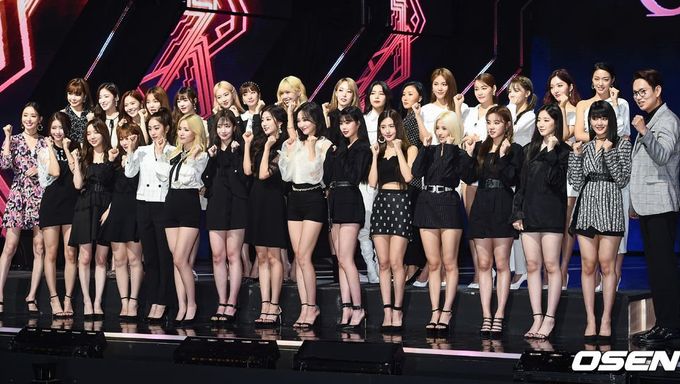 Mnet "Queendom" is turning the heat up as teasers and opening performances for the 6 K-Pop female groups appearing on the survival show. They are none other than MAMAMOO, AOA, (G)I-DLE, Lovelyz, Park Bom, and OH MY GIRL.
For those who are not sure what this new program is about, "Queendom" is a comeback battle show that has 6 different K-Pop girl groups to comeback with a new single at the same time. The 6 groups will then fight for the number 1 spot.
If you have yet to check it out the teaser, you can do so below!
The battle between these groups will begin starting on Aug. 29, 9:20 pm KST on Mnet.
Since there is only 2 weeks left to the premiere of the survival program, many dedicated fans are excited to see their favorites appearing on the show and would do their best to keep them 'alive' in the show.
If you are just as excited like us, why not let us know who you are voting for in the poll below!
This poll will be opened from Aug. 16 to Aug. 28.
The result will be announced on the day before the actual airing of "Queendom".
You can take a look at the final result here.
Which female K-Pop group are you supporting?
Read More : 3 K-Pop Survival Shows To Look Forward To After The End Of "Produce X 101"