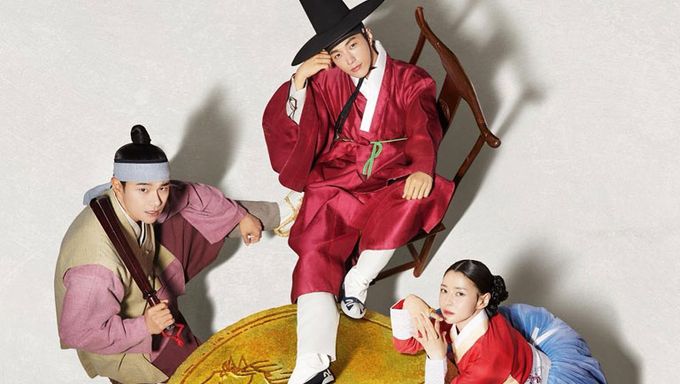 "Royal Secret Agent" is an investigation comedy historical drama of KBS.
Kim MyungSoo (INFINITE's L), Kwon NaRa, and Lee YiKyung are the lead actors.
Kim MyungSoo has the lead role in this drama. The acting-dol has built a solid acting career since 2011. His latest drama was "Meow, the Secret Boy" and acted in the historical drama "The Emperor: Owner of the Mask". During the INFINITE 10th year anniversary V-Live, he hinted that it would be his last drama before leaving for the army. Nothing is official yet about his enlistment.
Kwon Nara acted in various dramas and gained a lot of popularity with her latest drama "Itaewon Class". Lee YiKyung has been acting in numerous dramas and he is well known for his good acting such as in "Welcome to Waikiki". Lee TaeHwan has acted in the dramas "What's Wrong with Secretary Kim" and "Touch".
The director in charge is Kim JungMin who worked in the historical dramas "Queen: Love and War", "Grand Prince", "Gunman in Joseon", "The Princess' Man", and more.
"Royal Secret Agent" tells the story of a unique job in Korea. These secret royal inspectors were the mouths of the people and the ears of the king. They checked if the officials were corrupted.
Here is more information.
Royal Secret Agent (2020)
Information
Title: Royal Secret Agent / Secret Royal Agent / Secret Royal Inspector / Amhaengeosa / 암행어사: 조선비밀수사관
Director: Kim JungMin
Writer: Park SungHoon, Kang MinSun
Network: KBS
Runtime: From Dec. 21
# of Episodes: 16
Genre: Comedy, Historical, Investigation
Language: Korean
Summary
It is the comic investigation story of late Joseon secret royal inspectors who are the secret ears of the palace. They actively and cheerfully eradicate corruption and help victims of injustice.
Cast
Kim MyungSoo (INFINITE 's L) as Sung YiGyum
He is living without goal and ambition. He won the first place in a state examination but he was caught gambling. For punishment, he has to become a secret royal inspector.
Kwon NaRa as Hong DaIn
She is a pretty and spirited gisaeng. However, she is an official from the government (her true identity) who got to join Sung YiGyum in his mission.
Lee YiKyung as Park ChunSam
He is the lovable servant of Sung YiGyum. He is talkative, affectionate, and cries a lot.
Lee TaeHwan as Sung YiBum
He is Sung YiGyum's half brother. His father is a nobleman and his mother is a servant. Because of his status, he ended up fighting with Sung YiGyum.
Interesting Facts
Here is one of the teaers.
Here are the official posters.