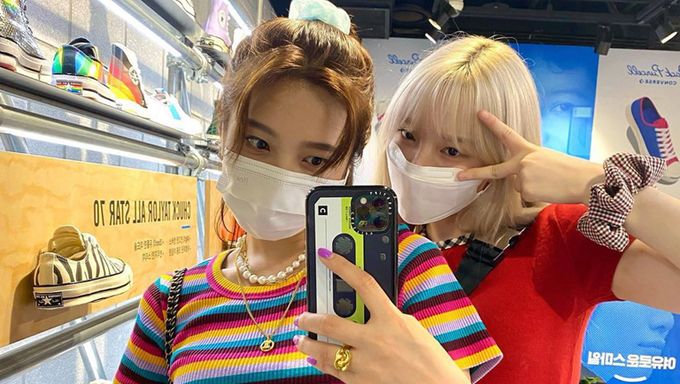 If you are a fan of Red Velvetand GFriend, you would know these two members are close with each other. They are none other than Joy and YeRin!
Last year, the two were also seen hanging out with Apink's HaYoung.
This time, fans noticed that Joy and YeRin had headed outside to go shopping with each other!
Joy had uploaded the photos which they took on her Instagram.
For more pictures, you can check out directly through her Instagram below.
https://www.instagram.com/p/CBKc7JZBCz7/
Fans who had seen the photos also noticed that the two of them were wearing colourful and bright tops, signalling the arrival of summer. In addition, they also noticed how the two of them were using scrunchies.
Kpopmap had previously mentioned that scrunchies are becoming a hit item among many female K-Pop idols.
Of course, fans also did not forget to tell them to stay safe and healthy.
Are you also loving their friendship?
Read More : KCON:TACT 2020 SUMMER: Lineup