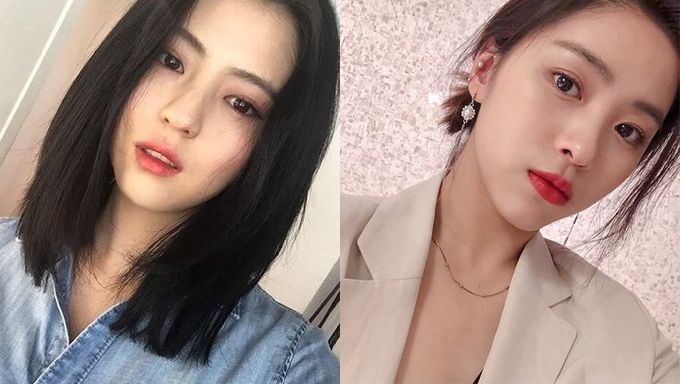 Have you paying attention to Korean actresses aside from K-Pop idols? You might notice one particular actress who is currently gaining the attention of many thanks to her solid acting.
She is none other than Han SoHee who is currently acting in JTBC "The World Of The Married".
https://www.instagram.com/p/B8yjlCFpQp2/
If you are interested to learn more about her, you can also take a look at some of the previous articles which Kpopmap had covered here.
Aside from her acting skills, many netizens had also pointed her pretty visuals and the fact that she reminded many of ITZY's RyuJin.
As you can tell, RyuJin is on the right side of the photos and Han SoHee is on the left. Many fans who had seen the photos were shocked at how similar they resemble each other. Some said that RyuJin really looked similar to the actress when she had darker hair color.
ITZY had recently came back with their title track 'WANNABE'.
Were you able to tell the two apart?
Read More : ITZY RyuJin Once Wore Underwear As A Top