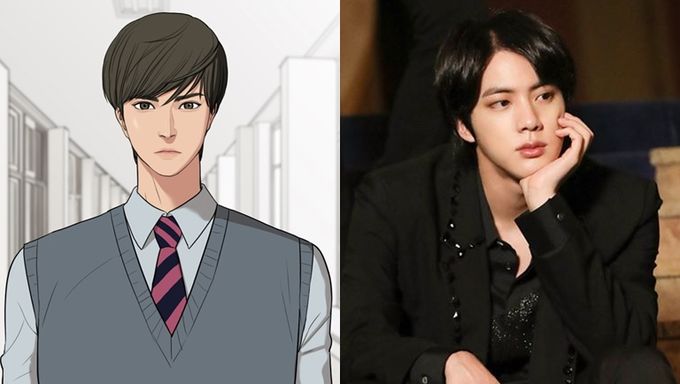 It has been over one year that "True Beauty" webtoon had been announced to be made into a drama and many readers of the webtoon started to think about the perfect cast for the drama.
Back in January 2019, we posted the casting desired by Koreans for the drama and opened a vote for Kppomap readers to share their opinions about who should be cast. Many of you have voted. Thank you for all your votes!
With the recent announcement that ASTRO's Cha EunWoo positively considering the lead role of the drama as Lee SuHo. We decided to close the vote for the character on Apr. 27, 6 PM KST.
Here are the results. Kpopmap readers preferred BTS's Jin over Cha EunWoo for the role. The votes were tight but Jin got 50.5% of the votes (71,427 votes), making him the most wanted actor for Lee SuHo.
ARMY who have voted might have been disappointed to not see Jin in the drama.
You can see the voting status of other characters here.
Thank you for voting.