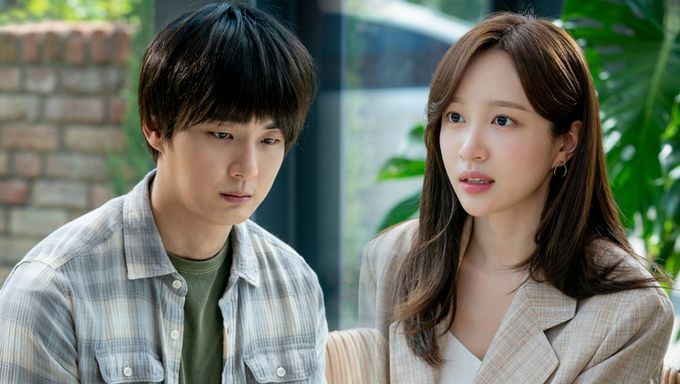 "You Raise Me Up" is a comedic drama about a man named YongSik who is reunited with his first love in an unexpected and awkward way.
The lead actors are Yoon ShiYoon, EXID's Hani, and Park KiWoong. Well-loved actor Yoon ShiYoon has previously acted in numerous dramas including "My Absolute Boyfriend", "Psychopath Diary" and "Train". Hani has recently appeared in "SF8" and "Not Yet Thirty". Park KiWoong has appeared in the dramas "The Bridal Mask" and "Kkondae Intern".
The drama has raised expectations as the first original content created by the streaming platform, wavve. Yoon ShiYoon said that audiences will find this drama "cute, funny, and lively". The director Kim JangHan stated that "the drama is mostly about self-esteem, human growth, and overcoming pain."
The writer Mo JiHye, along with Kim JangHan are in charge. 
Here is more information.
You Raise Me Up (2021)
Information
Title: You Raise Me Up / 유레이즈미업
Director: Kim JangHan
Writer: Mo JiHye
Network: wavve
Runtime: From August 31
# of Episodes: 8
Genre: Comedy, Romance
Language: Korean
Summary
The story follows Do YongShik, a man who has lost his self-esteem, and Lee RuDa, YongSik's first love, with whom he reunites unexpectedly.
Cast
Yoon ShiYoon as Do YongShik
YongSik is a 31-year-old civil servant who is having trouble with his self-esteem due to his condition. To get treated, he needs to see a urologist. The urologist he visits unexpectedly ends up being his first love, Lee RuDa.
EXID's Hani as Lee RuDa
RuDa is a urologist who comes from a well-off family. Her only issue is her overconfident boyfriend, Do JiHyuck. She is reunited with YongSik and becomes a part of his journey to regain his self-esteem.
Park KiWoong as Do JiHyuk
JiHyuck is RuDa's narcissistic, wealthy, and handsome boyfriend. He runs a psychological counseling center in the same building as RuDa and has the unfortunate talent of making her constantly feel bad.
Poster & Teaser
Here is one of the teasers.
님은 갔습니다...아아 믿었던 당신마저 갔...아니 못 갔습니다😨
자신감도, 자존감도, 그곳도 #못 #가보자고
-#웨이브오리지널 코믹 발랄 로맨스 '유미업'도 #웨이브에있었어
8월 31일 전편공개
-#윤시윤 #안희연 #박기웅#YouRaiseMeUp #유미업 pic.twitter.com/6TOLItdzSp

— wavve(웨이브) (@wavve_official) August 21, 2021
Here are the official posters.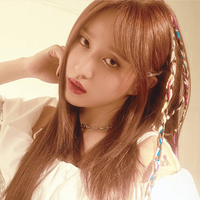 Became a fan of Hani
You can now view more their stories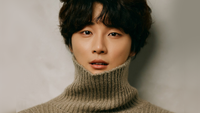 Became a fan of Yoon ShiYoon 
You can now view more their stories