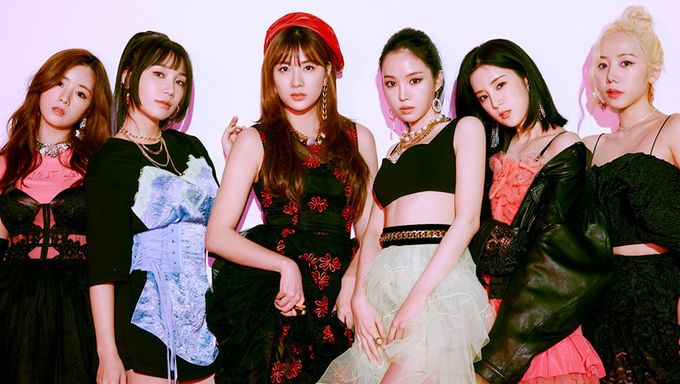 As K-Pop fans enter into the month of April, there are numerous K-Pop groups which will also be making their comeback. If you are curious to find out more about the full comeback lineup, you can take a look here.
The comeback lineup for female K-Pop groups is rather amazing and Kpopmap thought it would be interesting to share some of the reasons why you should pay attention to the comeback of these 10 groups and solo artists.
#1 (G)I-DLE
(G)I-DLE will be making their return to the K-Pop industry after 9 months and their latest music video teaser for 'Oh my god' had already caused their fans to gasp. Looking how majestic the music video might turn out to be, some also believe that this comeback is going to be bigger than before.
Their 3rd mini album "I trust" will be released on Apr. 6, 6 pm KST.
#2 cignature
cignature had made their debut some time ago and they will be returning with a new single 'ASSA' on Apr. 7, 6 pm KST. However, good news for fans as the girls had already pre-release their music video.
Check it out above!
#3 Apink
Make way for the queens as Apink will be making their comeback after 1 year 3 months! Fans are extremely excited to hear the good news as they have been waiting to see the 6 members for a long time. Some also shared that the love how elegant and classy their concept looks this time.
Remember to mark down Apr. 13 on your calendar for their comeback!
#4 GIRLKIND
Are you ready to welcome GirlKind's 3rd single? After going on hiatus for some time, the group will be returning with just 4 members as it was said that Sun J is still taking a break.
Make sure that you make time for the release of their single 'Future' on Apr. 14, 12 pm KST!
#5 April
Just like how their name suggests, April is coming back in the month of April! They will be releasing their 7th mini album "Da Capo" and title track 'LALLILALA' on Apr. 22.
#6 MAMAMOO's Solar
After the solo projects of other MAMAMOO members, this time get ready for Solar's solo album, "SPIT IT OUT"! Looks like the month of April is going to be a tough competition for many K-Pop idols especially with Solar stepping into the game too.
Solar will be releasing her solo album on Apr. 23, 6 pm KST.
#7 HA:TFELT
Another solo artist who will be dropping her 1st full length album "1719" on the same day as Solar is none other than HA:TFELT! Many would better recognize her as YeEun from Wonder Girls.
Mark your calendar on Apr. 23!
#8 ChungHa
After 10 months, ChungHa is ready to wow her fans with a new single! Not much details about it has been released but fans could first of all, make time for the release on Apr. 27, 6 pm KST.
#9 OH MY GIRL
OH MY GIRL is ready to return with their comeback on Apr. 27! Good news as it was also mentioned that member JiHo will be joining the promotions too!
#10 GWSN
9 months after their hiatus, GWSN is back with their 4th EP, "the Keys". If you have been missing them for a really long time, make sure you put off time for their new song when it is release on Apr. 28, 6 pm KST!
Read More : Moment Of Movement: OH MY GIRL's YooA Mesmorizes With Her Dance Moves In 'Lights Up'