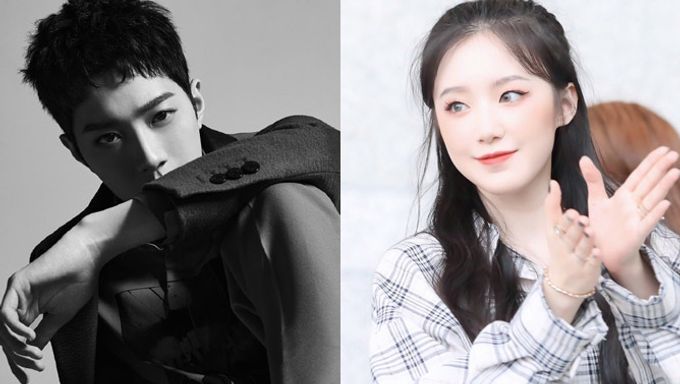 K-Pop is getting more and more globalized and there are actually many idols we see these days that are non-Koreans.
With that being said, here is a list of already debuted K-Pop idols who are originally from Taiwan! We also have 2 trainees that we know so far that had participated in survival shows such as JTBC "Mixnine" and Mnet "Produce X 101".
Let's find out who they are.
#1 TWICE's Tzuyu
We all know that Tzuyu is the first female K-Pop idol who is from Taiwan that debuted. She was praised and complimented by many thanks to her angelic visuals and stunning physique.
Needless to say, her sweet personality also caused many of her fans to fall harder than ever.
#2 Lai KuanLin
If Tzuyu was the first female K-Pop idol from Taiwan, Lai KuanLin would be first male K-Pop idol from Taiwan! He charmed many with his innocent and gentleman-like personality when he first appeared on Mnet "Produce 101" Season 2.
After debuting as a member of Wanna One, he has gained even more fans than before.
#3 (G)I-DLE's ShuHua
ShuHua is another female idol from Taiwan who had us holding our breath because of her pure and innocent character. Previously, she had made the headlines of many media for sharing that she prefers to have her bare face on as she likes the natural look.
Many applaud her for her courage as not many K-Pop idols will be willing to bare their face.
#4 GWSN's SoSo
GWSN appears to be a rather multi-cultural group as not only do they have Korean members but they also have members from Japan and Taiwan. SoSo is one of the rising idols as her fans talked about how adorable and passionate she always is!
#5 Cherry Bullet's LinLin 
We cannot forget about LinLin who had debuted this year under Cherry Bullet!
Many of her fans are amazed by her big, sparkly eyes and talked about how she looks good in all angles. Needless to say, many also love how adorable her personality is.
#6 FANATICS's Chiayi
ChiaYi is reported to be debuting as a member of FANATICS this coming August. Previously, she has been promoting as a member of Flavor that is a sub-unit of FANATICS. She has gained many fans since then.
Her fans also shared that she looks really pretty and could not wait to see even more from her!
#7 WayV's YangYang
YangYang was actually born in Taiwan but had lived in Germany for some time. Perhaps because of his background, it was shared that he knows how to speak German, English and Mandarin!
#8 Ex-YG's GUNO
Many K-Pop fans would recall who Wang JyunHao is as he had previously appeared on JTBC "Mixnine" as well as Mnet "Produce X 101"! Although he did not eventually made it into the debuting group for both programs, he has been gaining fans constantly.
Many talked about how lovely his smile is and hoped that he will debut as an idol!
#9 Ex-Source Music's Tsai Chia Hao
Wang JyunHao was not the only trainee from Taiwan on "Produce X 101"! Many did not know but Tsai ChiaHao or Chae GaHo in Korean is also from Taiwan.
The trainee from Source Music had previously covered Wanna One 'Light' in the group evaluation and won the highest individual votes. However, he did not make it pass the first round of elimination and was ranked 78th.
Read More : 5 Popular K-Pop Idol Groups And Their Ties To Major US Labels