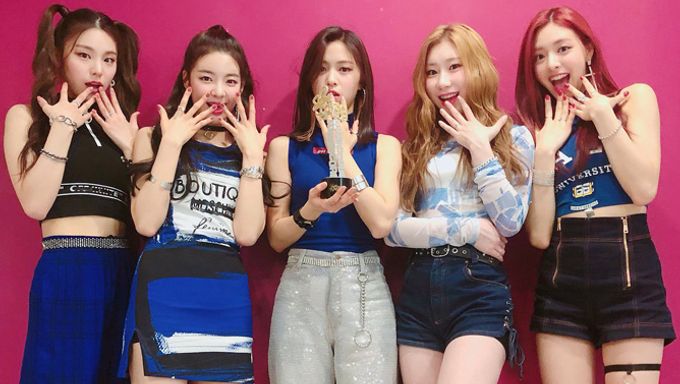 It is never easy for a newly debuted group to win number one on music shows especially since they are still rookies! Most of these rookie groups gained attention from a lot of people prior to their debut which proved their tremendous popularity.
Retrieving data from Mar. 11, it came to the notice of many K-Pop fans that ITZY has broken the record for the most number of wins for their debut! There is a high chance that they would continue their winning streak!
For now, let's find out which other groups had taken over the top 3 spots!
#1 ITZY 'Dalla Dalla'- 8 wins
The newest rookie group from JYP Entertainment proved to be extremely popular among fans! Recently, they broke the record of winning the highest number of number one on music shows for a newly debuted group.
#2 S.E.S 'I'm Your Girl'- 4 wins
Some K-Pop fans were very surprised that the very first female idol group produced by SM Entertainment is high up on the list for the highest number of wins for female girl groups. It was until recently, they were dethroned by ITZY, taking over their original number one spot.
#3 IZ*ONE 'La Vie en Rose'- 3 wins
IZ*ONE proved their popularity once again as these 12 girls were chosen by the viewers who had been watching Mnet "Produce 48". Their debut track 'La Vie en Rose' clinched the number one spot thrice!
#3 (G)I-DLE 'LATATA'- 3 wins
Many K-Pop fans were surprised to see this group winning on music shows especially since they did not debut under a company that belonged to the BIG 3 (SM, JYP, YG). The girls also could not believe that they were able to receive the trophy just after their debut.
#3 BLACKPINK 'Whistle'- 3 wins
BLACKPINK has addictive debut tracks and of course, they also won the number one several times. It is not surprising to see how popular these girls are especially with their stunning visuals and charms.
#3 missA 'Bad Girl Good Girl'- 3 wins
It looks like JYP Entertainment is extremely skillful when it comes to producing girl groups as they would always make history when they debut. Back in 2010, the girls were extremely happy when they won the number one on several music shows.
Read More : 6 Fashion Items That Trended Because Of K-Pop Girl Groups