7 K-Pop Choreography That Idols Pulled Off With High Heels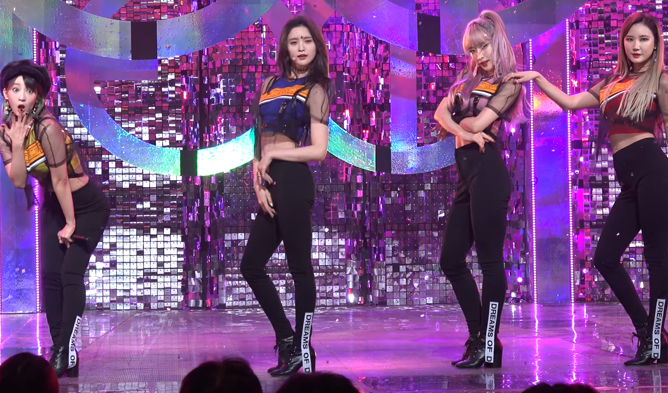 To be a K-Pop idol, you have to be good in singing, dancing, facial expressions and so on! When it comes to dancing the choreography, some idols have to put on high heels even though it may be uncomfortable sometimes.
Despite that being said, it is amazing how idols are able to dance in those killer heels and perfect those hard movements.
Let's check out those choreography now!
#1 Red Velvet– Bad Boy
There is nothing these ladies from Red Velvet could not do! They are not only good in singing and when it comes to performing, they literally own the stage! With those heels on, there is no point for any other arguments.
#2 HyoLyn– Dally
HyoLyn came back with her song 'Dally' recently! She had not only wowed fans with her music video but also showed how skillful she is when it comes to dancing in heels.
#3 Girl's Day– Something
Although Girl's Day has been inactive for quite sometime, no one could forget their classic dance movements from 'Something'. It looks even more amazing when they put on heels.
#4 EXID– DDD
EXID is one of the groups known for performing with heels and their song 'DDD" has moves which may be considered difficult to execute.
#5 HyunA– Babe
Fans call her legend when it comes to performing with heels and HyunA's song 'Babe' wowed them once again.
#6 SISTAR– Push Push
Although SISTAR may have disbanded already, they amazed people when they first debuted with their song 'Push Push'. In addition to how they were just rookies back then, they make dancing with heels look so easy.
#7 AOA– Excuse me
We love the girls from AOA and they look so cute while performing to 'Excuse me'. With those heels on them, it also gives them a slight sexy feeling.
Read More : 4 Female K-Pop Idols Who Can Pole Dance