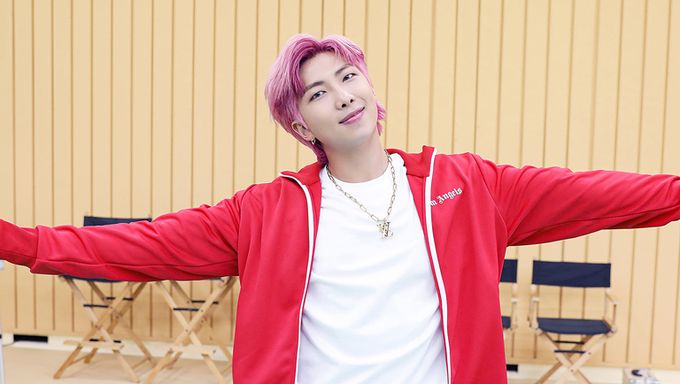 Not long ago, Kpopmap had come up with 10 selection of K-Pop idols who look like they will fit the 'Slytherin' house of the fictional wizarding world, "Harry Potter".
Today, we are back with another series where 7 K-Pop idols are chosen for the possibility of being sorted into the 'Ravenclaw' house. The house is known for accepting students with extraordinary intelligence and creativity.
Let's find out who they are below!
Note: This is not a ranking.
1. BTS's RM
RM mentioned on several occasions that he had learned English by watching the series "Friends" and achieved a TOEIC score of 915/990!
In addition, he is also capable of speaking Japanese and has an IQ of 148.
InSeong had graduated with a Bachelor's degree in Journalism and Communication from KyungHee University, one of the highly ranked universities in South Korea.
Fans are amazed by how he is not only smart but also good at singing, performing and born with a handsome face.
Before Wendy had debuted as a K-Pop idol, she was acing in high school with an GPA of 3.93 out of 4!
In addition to her academics, she was also the recipient of "Obama Award from the President's Education Awards Program".
Young K had impressed many when he graduated in 2018 with a Bachelor's degree in Business Administration from Dongguk University.
Many knew that it is difficult to juggle studies and work but it seemed like Young K had managed to pull off extremely well!
Long time K-Pop fans would have heard before that KyuHyun is skilled in mathematics!
He had received a gold medal when he took part in the National Math Olympiad and was going to pursue law before he had decided to become a singer.
Many wonder if Cha EunWoo is actually real because when he was still a student, he was always ranked in the top 5 in school. He also has an IQ of 142!
Seeing how he is doing extremely well in the showbiz, many are envious of how talented he is in so many different areas.
This member of 2PM holds not only a Bachelor's degree in Business Administration from Dankook University but also a Master's degree in International Relations from Korea University.
In addition, he also has an IQ of 130, making him one of the smartest K-Pop idols out there.