If you come to visit Korea, you might want to go to the pretty island of Cheongsando also called Cheongsan Island, in the South of the country. The island was certified "Slow City" and is part of an Oceanic Natural Reserve. Many things are special in this island and it is recognized internationally.
Here is more information about it.
Introduction
Korea has various beautiful islands and among these, there is Cheongsando. The island is located in Wando, in the South part of the country.
The island was picked as one of the must visit tourism spots by Korea Tourism Organization and CNN. CNN in 2017, ranked the island number 27 in their "50 beautiful places to visit in South Korea" and ranked the island number 4 in 2017 in their "33 gorgeous islands await you in South Korea".
From Seoul, you can take the train or bus to go South to Wando port and take the ferry for around 50 min.
Drama Filming Location
Various dramas were filmed on the island because of its amazing landscape. Dramas such as "The Spring Waltz" and "The Scent of a Woman" but that is not all. Hallyu dramas such as "Pinocchio" (2014) first episodes were filmed there too.
Do you remember the "Hyangrido" Island? Well, it is actually a fictional name for the drama, the actual name of the island where Lee JongSuk and Park ShinHye spend their childhood is Cheongsando. You might remember their various scenes that show the beautiful landscapes.
Amazing Spots For Pictures
It might be one of the best destinations for pictures with blue sea, mountains, rice field, and stone walls. There are:
Roads for you to walk, more than 11 courses of over 42,195 km
Famous for flowers and observatories, you can take pictures of amazing landscapes
Amazing beaches such as SinHeungRi Beach and JiRi Beach.
Special Island
Rice terraced paddies of the island also known as Gudeuljang Paddy Fields are special. There are recognized as Nationally Important Agricultural Heritage by the Ministry of Agriculture, Food and Rural Affairs and Globally Important Agricultural Systems by the United Nations Food and Agriculture Organization.
The island is also the first location in Asia that received the special title of "Slow City".
You can check an introduction of the island by Arirang TV.
In the island of Cheongsando, there are many things to discover. For more information, there are various official websites available in English. You can check here or here.
Read More : Discover Korea: Experience Korean Tasty and Healthy Green Tea By Visiting and Tasting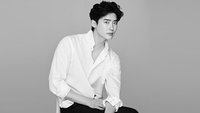 Became a fan of Lee JongSuk
You can now view more their stories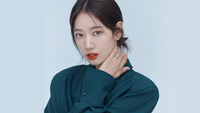 Became a fan of Park ShinHye
You can now view more their stories