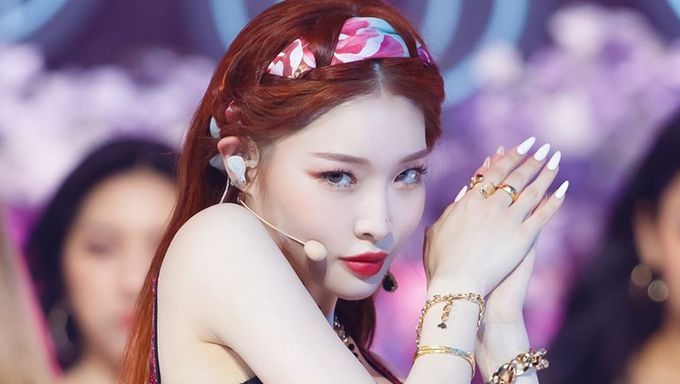 Promoting as a solo K-Pop artist is not the most common thing seen in K-Pop but there are a few who had managed to stand out not just because of their amazing stage presence but also their solid skills.
Today, we are going to be talking about dancing queen ChungHa, who has captured the attention of many K-Pop fans ever since her first appearance on Mnet "Produce 101" Season 1.
With the news that she will also be making her long awaited comeback with 1st full length album "Querencia" on Feb. 15, fans from all over the world could not wait but anticipate on her return.
Her releases had never disappoint and with the upcoming release of her album, fans could only wonder what she would bring to the stage this time.
Before her debut, ChungHa had spent her teenage years training hard as a dancer and took part in various entertainment company auditions before appearing on "Produce 101" Season 1 as a trainee under MNH Entertainment.
One of her audition tapes was seen online and even at such a young age back then, many could tell that her dancing skills are no joke.
Below is the video audition of ChungHa applying for YG Entertainment.
While she eventually did not make it into the agency, some fans who had later seen the video thought that it was a blessing in disguise.
Later on "Produce 101" Season 1, she had proved that not only can she freestyle but she is also a creative choreographer.
Many would remember her icon freestyle dance with Beyonce's 'Yonce' where she had caused the other trainees' jaws to drop with her powerful moves. It was amazing to see how she was capable to get into the character in just a short amount of time.
Through the position evaluation on the show, ChungHa caught the attention of many by coming up with the dance moves for 'BANG BANG'.
Eventually, she debuted as a member of I.O.Iin 2016, and received even more compliments and acknowledgements as an artist with potential.
Later that year, she had appeared on Mnet "Hit The Stage" together with her dance instructor whom she had trained under for some time and also her friends whom many are working as dancers too.
Together, they performed to 'waacking', a street dance genre which involves rotational arm movements, posing as well as facial expressions.
It is not the first time that ChungHa had danced to 'waacking' and it is through her, many managed to learn more about the genre, also finding an interest in it.
After her solo debut after the end of activities with I.O.I in 2017, ChungHa impressed not just her fans but also the public with her solid stage performances as a solo artist.
Most of the time, ChungHa works with dancers and it was then when she began to share her thoughts on being a dancer. Through a radio guest appearance, she had mentioned that she did not like idea of people calling dancers as 'background dancers'.
The reason behind that was because she felt that the dancers are also artists that help to perfect and draw the picture which the singer is painting.
View this post on Instagram
In many occasions, ChungHa did not forget to credit the dancers and many of her fans could also tell that she has a close relationship with them too.
Since ChungHa knew what it was like to work as a dancer, she understands the amount of hard work they put into. She also believes that they deserve the same treatment as anyone who performs on stage.
Her professional and expertise had once again proven that she is not only growing as an artist but also changing the perception of many people have on dancers.
For her choreography of 'Stay Tonight', many might have found the dance 'fresh' and 'unique' as she had introduced 'vogueing'. It is definitely not a common dance genre performed in the K-Pop community.
Based on the introduction of 'vogueing' on Collins Dictionary, it is a "a dance style of the late 1980s, in which a fashion model's movements and postures are imitated in a highly stylized manner".
When ChungHa was promoting 'PLAY', she had 'invited' fans to a dance carnival as she treated them with a wide variety of dance genres.
From B-Boy to ballroom dancing, she knows what is good.
It is interesting to know that ChungHa is not limiting herself to dance genres and is always looking for opportunities to improve herself as an artist. This could only make people wonder just how much potential she has.
Make sure to check out ChungHa's first full length album "Querencia" and title track 'Bicycle' on Feb. 15!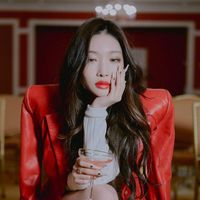 Became a fan of ChungHa
You can now view more their stories