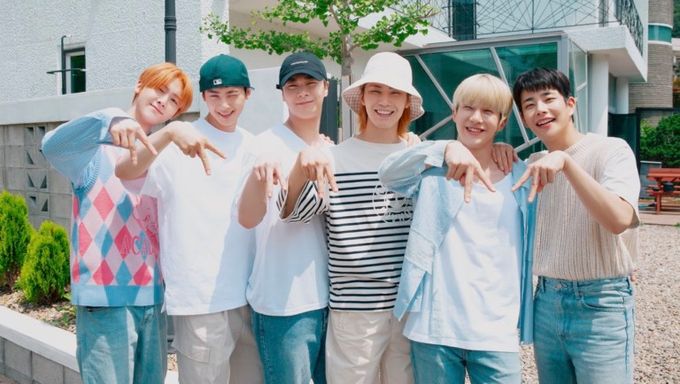 Remember how entertaining it was to watch all the ASTRO members in their web drama "To Be Continued"? As a matter of fact, it is quite common for AROHA to revisit the episodes and relive one of South Korea's biggest boy group's pre-debut days and ruminate on how far they've come and how much farther they'll go.
Wouldn't it be exciting to see all the ASTRO stars in another drama or film of sorts? With their millions of fans would come numerous genre requests too! Today, we're taking a hypothetical look at what characters the ASTRO members would play if they were in a horror movie. This is a fictional casting just for fun!
JinJin would probably be the most clear-headed and rational character in the group. He might be scared but he would easily work through it to find some sort of reasoning behind whatever is going on. He's also a cautious person and as such, would be aware of his surroundings and evade danger that way.
SanHa would be the character everyone tries to protect from harm's way. He would be easily startled at the slightest noise and is also likely to be the one who says, "Did you hear that?" the most. Being the pure angel he is, he would also be praying the most for everyone's safety.
MJ is mischievous and cheerful, so much so that, he would probably not even grasp the seriousness of the situation until the very end. He's also likely to make light of the matter but will continue being a nonchalant participant in all conversations because deep down, he's trying to save everyone while making sure no one panics. MJ would therefore be the classic skeptic.
Rocky would be the one who actually comes up with a plan to get everyone to safety. In partnership with JinJin, these two would be the dream team that saves the day. Trust Rocky to figure out safe passageways, secret doors, and so on and so forth. There's no need to fear when Rocky is here.
MoonBin is perhaps the most fearless member in ASTRO. As a matter of fact, he's also a total adorable menace, especially to SanHa. We have reason to believe that MoonBin would, in all likelihood, be the one everyone else is running from but ultimately it turns out that the whole plot was a prank all along.
Cha EunWoo is admittedly not good at watching scary movies and is deathly afraid of ghosts or anything supernatural. As such, being in a horror movie would definitely not be an ideal situation for the idol. However, it is important to note that he is also an incredibly talented actor. Hence, we deduce that he would be the character who pretends to not be scared but is actually super frightened.