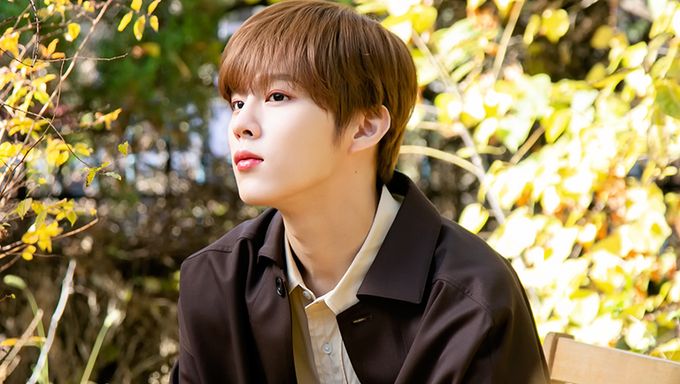 Can you believe that we are already half way through January?
If you are looking for the K-Pop comebacks in February, here is the compilation that Kpopmap has done so far. More will be updated so stay tuned to it!
In February, we noticed that there will be 10 solo K-Pop idols who will be making their return and 2 K-Pop idol who will be making their solo debut. Let's find out who they are now!
1. UP10TION's Kim WooSeok
Kim WooSeok is ready to greet his fans as he had also dropped his scheduler for this solo comeback! The date is set and he will be returning with "Tasty" on Feb. 8.
2. ChungHa
Solo queen, ChungHa, will finally be releasing her first full length album "Querencia" on Feb. 15. She was originally supposed to make her return in January but it had been delayed.
It is shocking to know that the album will consist of 21 tracks!
3. MONSTA X's I.M
I.M will be debuting as a solo artist near the end of February! It has not been long since Starship Entertainment had confirmed this piece of news but it has already caused fans from all over the world to rejoice.
Who else is looking forward to his solo debut?
Update: I.M will be debuting solo with his first mini album "DUALITY" on Feb. 19.
4. Kang Daniel
It is official! Kang Daniel will be making a comeback with a new album in February. It has been about 6 months since the release of his 2nd mini album "MAGENTA" and fans are excited to hear the good news. As of now, the exact date of his comeback is yet to be confirmed.
5. SunMi
Solo queen, SunMi is said to also join in the lineup for solo comebacks in February!
On Feb. 2, her agency had mentioned that the artist is aiming to release her album in late February, suggesting that SunMi might be only releasing more details about her comeback later.
Update: SunMi will be making her return on Feb. 23.
6. WonHo
Looks like WonHo is also joining the lineup for February solo artist comeback!
He will be releasing his "1st Mini Album Part.2" on Feb. 26 and many fans are already excited over this piece of news. This makes many also wonder what kind of concept and style he will be returning with.
7. Ravi
Many K-Pop fans would know who Ravi is as he is not just a K-Pop idol but also as a producer who had released many amazing tracks.
On Feb. 8, Ravi will be releasing his new single album "Beom".
8. SEVENTEEN's Jun
Jun is said to be releasing a single 'Crow' on Feb. 5. While it is not exactly a solo comeback or debut, it is after all still a solo release!
It is interesting to see what the idol has been preparing by himself and make sure to check it out when it is released.
9. BTOB's Peniel
Peniel will be releasing a special single for fans on Valentine's Day, Feb. 14! Those who had seen the news already could not wait for the release of the single. Many are also pointing out how sweet he is and loved the fact that he has been thinking about fans too.
10. Baek YeRin
Many would know who Baek YeRin is as she has been blessing us with so many of her beautiful tracks and music. On Feb. 16, she will be releasing her remix album "tellusboutyourself Remixes".
Who else is looking forward to it?
11. INFINITE's L / Kim MyungSoo
Fans of L are going to miss him a lot as he will be enlisting in the military really soon. As a gift for fans, L had released a special single 'Memory'. He will also be having an online fanmeeting with his fans on Feb. 20.
12. N.Flying's Lee SeungHyub (J.DON)
Lee SeungHyub from N.Flying will be making his solo debut his coming Feb. 22! He will go by the name J.DON and will be releasing his 1st single album "ON THE TRACK".