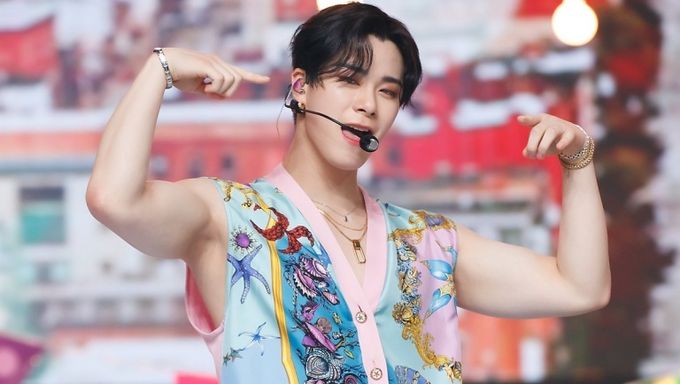 K-Pop idols go through intense training before they are able to debut. Some of them have to learn skills from scratch and become convincing performers on stage. Some K-Pop idols are also just natural-born performers. 
One of the K-Pop idols who always stands out on stage for his natural talent and performance ability is none other than ASTRO's MoonBin. Whether he is dancing with the other members of ASTRO or he is performing by himself, MoonBin makes it very difficult to take your eyes off of him.
So, we've decided to take a look back at 5 times that ASTRO's MoonBin wowed us and proved that he is an amazing performer and dancer.
1. During any of ASTRO's dance practices
The members of ASTRO always practice as if they are performing on a stage in front of all their fans. Although they may goof around a little bit, it is all in good fun and you can feel that they take their dancing very seriously.
MoonBin is no different. His moves are precise and he gives it his all. He rides the rhythm even in the moments when he could be resting and pays close attention to what his members are doing as well. You can see the way that he feels the song as he dances, too. 
Take a look in this dance practice for ASTRO's latest title song 'After Midnight'.
2. When doing a sexy concept
When MoonBin performed 'Bad Idea' in his sub-unit with ASTRO's Yoon SanHa they did a sexy concept. The song showed a lot of power as they tried to escape bad memories. It was dark and his stage outfit showed some skin to emphasize his toned muscular body. The point choreography is also subtly sexy, proving that MoonBin is a dancer with duality.
3. Whenever he does a girl group cover dance
Not only did he do this cover of 'WANNABE' by ITZY justice, but he also recreated it and made it his own. You would never guess that the song is a girl group's song if you watched it without sound and only focused on his dancing.
He showed a delicateness in the flowing moves but also added strength to some parts. He has covered other girl groups' songs and each time AROHA (ASTRO's fandom) are shocked at how he can pull off any dancing style.
Here is a girl group medley that MoonBin performed on "Knowing Brothers".
4. This 'Crazy Sexy Cool' fancam
This is one of the MoonBin fancams that shows his flavor as an artist. You can see the way that he effortlessly executes the choreography and feels the music in his bones. His expressions are also no joke.
One of his best points as a performer is that he always changes his facial expression to complete the performance, even if he is behind other members. He also shows how he can make strong movements seem fluid and vice versa. His dancing really is crazy, sexy, and cool!
5. This cover of 'My House' by 2PM
This performance not only showed his ability to execute choreography like it was made for him, but also gave us boyfriend material vibes. The dance for this song is already styled to be from the perspective of the girl, but something about MoonBin's moves in this cover makes it feel that much more realistic. He proves once again that he can make AROHA swoon just with his charisma.
What do you think of MoonBin's skills as a dancer and performer?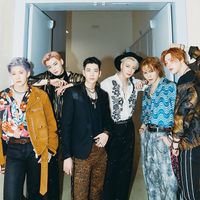 Became a fan of ASTRO
You can now view more their stories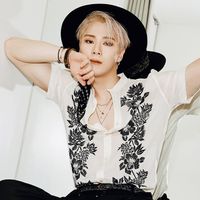 Became a fan of MoonBin
You can now view more their stories