This year many webtoons are having a remake on TV, around 10 dramas of 2018 are to be based on webtoon. There could be more to be announced.
The webtoon "Free Draw"  by Jeon SunWook is popular but not announced to be remade yet. Fans of the webtoon are waiting for it and are already thinking of which actors and actresses the cast should be composed of.
The webtoon started back in November 2013 and it has been 5 years that the webtoon is going and is popular in Naver.
The webtoon is set in high school and tells the lives of various youth.
Here is the cast that Koreans want for "Free Draw" for the three main characters.
1- Han TaeSung - BTOB's Yook SungJae
Han TaeSung, the main character, was a thug and wants to be an ordinary student. He is 17 years old and is 177 cm tall.
Yook SungJae seems perfect for that role as he knows how to play and joke around.
2- Lee MinJi - Kim SoHyun
Lee MinJi is the model student at her high school. She will become Han TaeSung's girlfriend. She is 17 years old and is 160 cm tall.
Kim SoHyun is mentioned because she looked perfect with SungJae in "Who Are You: School 2015" (2015 KBS) and also because fans of the webtoon think that she suits the role.
3- Gu HaRin - Nine Muses's KyungRi
Gu HaRin looks like a doll and has her trademark blonde hair. Also, she is very charismatic. She is 18 years old and is 169 cm tall.
KyungRi was mentioned because her personality, as well as her powerful eyes, are similar to the character.
What do you think? Do you have another idea for the cast?
Read More : Find Out The Cast That Koreans Want For "Cohabit That Is Knocking Me Over With A Feather" Webtoon Remake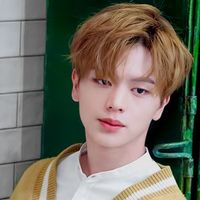 Became a fan of SungJae
You can now view more their stories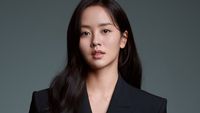 Became a fan of Kim SoHyun
You can now view more their stories