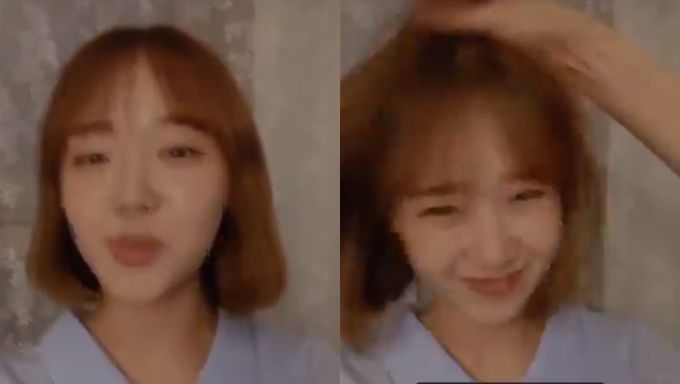 Are you a fan of Weki Meki? If you are, you might know that these two members, YooJung and DoYeon, are actually very close to one another.
Both of them were born in the same year, had went through Mnet "Produce 101" Season 1 together, and even debuted under I.O.I.
Now the two of them are also promoting under the same group, with their fans loving their friendship and chemistry more than before.
On July 20, a question was directed to them on Instagram and asked if they had fought till the extent where they had pulled each other's hair. YooJung was explaining how they did not fight till that extent before but had caused those who had seen the answer to burst out laughing as DoYeon was seen pulling her hair by the side!
Q: Have you both fought to the point where you grabbed each other's hair before...? keke

Yoojung: We haven't fought till we grabbed each other's hair before (Doyeon, proceeds to grab her hair)

SOMEBODY STOP THEM 😂😂😂 pic.twitter.com/HXCrXqEiqp

— wondoduck (@wondoduck) July 20, 2020
One fan had captured the moment and uploaded onto Twitter.
Many could not help but love the fact that they are really close to each other. It it because of their close friendship that they could do this to each other.
It seems like the two of them are really adorable and fans are loving the interactions too.
Weki Meki will be performing in "2020 Dream Concert".