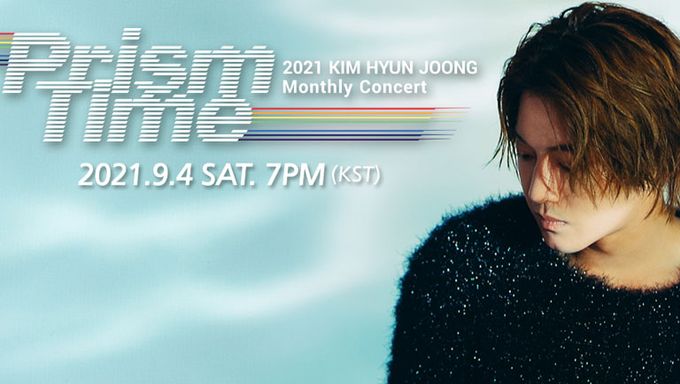 Kim HyunJoong has announced the fifth of his seven shows for the monthly concerts [KIM HYUN JOONG Monthly Concert 'Prism Time'] as the color BLUE.
This show seems almost like an extension of the last concert, bringing calm and beautiful mellow vibes for all the fans. The fifth show of the concert will be held on September 4th at 7pm, with the theme of BLUE.
The last show, GREEN, left fans feeling comforted and light, away from the burdens of reality.
Holding his sparkling green mic in his hand, Kim HyunJoong entranced viewers with his emotional vocals.
From covers of famous songs like 'Creep' by Radiohead to talks with the fans through chat, Kim HyunJoong amazed viewers with his endless talent. He made sure to make personal connections with each fan, having short talks between each song.
With every concert in the series, fans are growing with excitement as he never fails to exceed any expectations. BLUE is no exception, with the theme of [flying in the Blue].
Tickets for the fifth of seven concerts from [KIM HYUN JOONG Monthly Concert 'Prism Time'] are available on MyMusicTaste, where they can be purchased as a single showing with merchandise or just for the live show. The fifth concert, BLUE, will be broadcasted live for ticket viewers to watch on September 4th.
[Info]
Date: September 4, 2021, 7PM KST
Ticket: MyMusicTaste