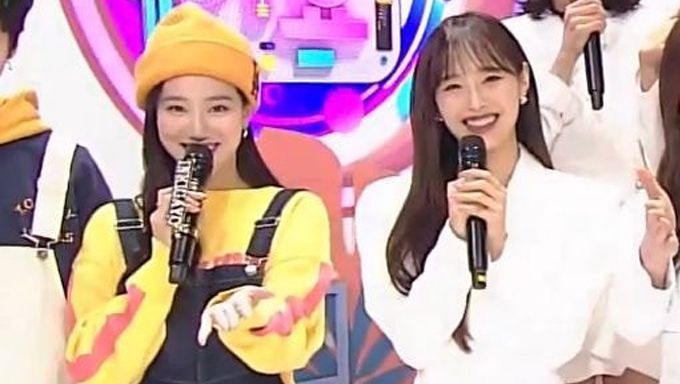 If you have been in the K-Pop community for some time, you would have noticed that there are several K-Pop idols who look alike.
Recently on SBS "Inkigayo", it had gotten the attention from netizens that 2 K-Pop female idols looked alike!
They are none other than April's NaEun and LOONA's Chuu!
NaEun is currently one of the MCs on "Inkigayo" and when both idols were standing beside each other during an interview, viewers could not help but pointed out the fact that they looked rather similar with one another.
Especially when both of them are smiling, it was hard for viewers to tell which idol is who!
LOONA is currently promoting their latest title track 'So What' on various music shows.
Do you agree with what the netizens are saying?
Read More : 11 K-Pop Girl Groups Who Are Making A Comeback And Debut In February 2020