Just a few days and it will be the start of October. Is your watchlist ready for the new month?
It is a busy period for K-Drama lovers with many must-see dramas released in September and October. No doubt that it is the hot season. More than 10 dramas started in September and more are about to start in the days left before the new month.
In October, there are around 7 dramas announced to start. Kpopmap made a selection of 3 dramas starting in October to not forget to watch.
1- "Extraordinary You"
When: From Oct. 2 on MBC
Cast: Kim HyeYoon, SF9's RoWoon, APRIL's NaEun, Lee JaeWook, Kim YoungDae, Jung GunJoo, Lee TaeRi
Summary: It tells the story of a girl who realizes that she is a supporting character inside a romance manga named "Secret". She tries to change the fixed story for her love and life.
Why watch?: This high school fantasy romance drama is based on a popular webtoon. Many are already in love with its story which gives a mix of vibes from "Boys Over Flowers" and "W". Moreover, the cast is composed of young, rookie and rising actors that will bring change and freshness.
For more information, characters description, posters, and teaser you can check our cast and summary here.
2- "My Country"
When: From Oct. 4 on JTBC
Cast: Yang SeJong, Woo DoHwan, AOA's SeolHyun, Jang Hyuk
Summary: The story is set in the late Goryeo Dynasty and early Joseon Dynasty. It is an action historical drama telling the story of two men who are pointing their sword to each other for what they call "my country". They are driven by their desire for power and protection.
Why watch?: The first reason to watch is the high budget of the drama promising a blockbuster drama with an engaging plot. The second reason is the choice of actors for the main male characters played by Yang SeJong and Woo DoWhan. They have proved their good acting skills and many are curious to see their martial arts skills.
For more information, characters description, posters, and teaser you can check our cast and summary here.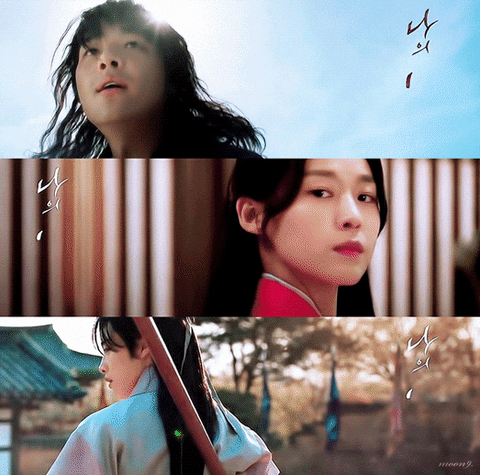 3- "Catch The Ghost"
When: From Oct. 21 on tvN
Cast: Moon GeunYoung, Kim SeonHo
Summary: "From the first train to the last, our underground is more hectic than on the ground!" It tells the story of the Subway Police who is looking for a serial killer called "Subway Ghost" by solving cases.
Why watch?: The main reason is the plot which is catchy and promising. Many of us are taking public transportations and therefore it seems relatable and interesting. Moreover, from the first teasers, the chemistry between the main actors seems quite good. This drama has much potential.
Which drama are you looking for in October?
※You can vote multiple times without sign in.
Read More : 4 Reasons To Start Watching Drama "Vagabond" With Suzy & Lee SeungGi