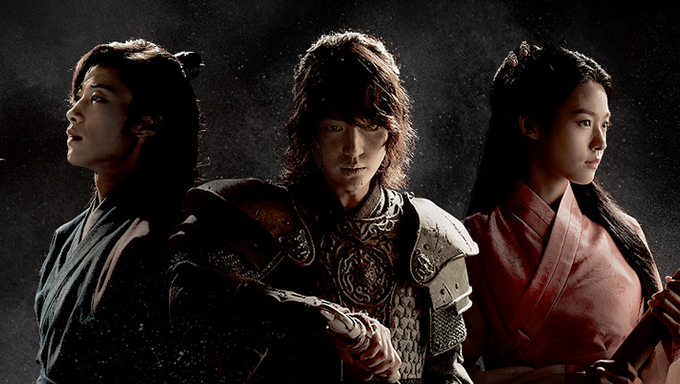 "My Country" is an action historical drama set in the Goryeo dynasty.
Yang SeJong ("Temperature of Love", "Still 17") and Woo DoHwan ("Save Me", "Mad Dog", "Tempted") were both born in 1992 and are rising actors. They are the lead actors of this drama. It will also be the first historical drama of Woo DoHwan.
AOA's SeolHyun is the lead actress. The acting-dol acted in previous dramas such as "Orange Marmalade". She is back to the small screen after acting in movies.
Here is more information.
My Country 2019
Information
Title: My Country/Naui nara/나의 나라
Director: Kim JinWon
Writer: Chae SeungDae
Network: JTBC
Runtime: From Oct. 4
# of Episodes: 20
Language: Korean
Summary
The story is set in the late Goryeo Dynasty and early Joseon Dynasty. It is an action historical drama telling the story of two men who are pointing their sword to each other for what they call "my country". They are driven by their desire for power and protection.
Cast
Yang SeJong as Seo Hwi
A Warrior. Seo Hwi is the son of Jang SuGeum, who commanded the North under the rule of Yi SeongGye [E.g. also known as King TaeJo], and has a determination that does not compromise with injustice.
Woo DoHwan as Nam SunHo
He is a long-time friend of Seo Hwi. He is both literate and skilled in martial arts.
As his mother is a slave but his father is a noble, he dreams of strong strength to overcome the pain of being a concubine's son, who has never been on the family register.
AOA's SeolHyun as Han HeeJae
She has a strong body. Han HeeJae is an intelligent and enterprising woman who is feeling the disillusionment of the evils of Goryeo. She has good insight in solving problems with extraordinary intelligence.
Jang Hyuk as Lee BangWon
A prince who helps his father change Goryeo to Joseon.
Interesting Facts
Here is one of the teasers.
Here are the posters.
The production team had a high budget for the drama. It is of 20 billion KRW (around 17 million USD).
Read More : 9 Upcoming Dramas Of Fall 2019 That You Should Be Waiting For