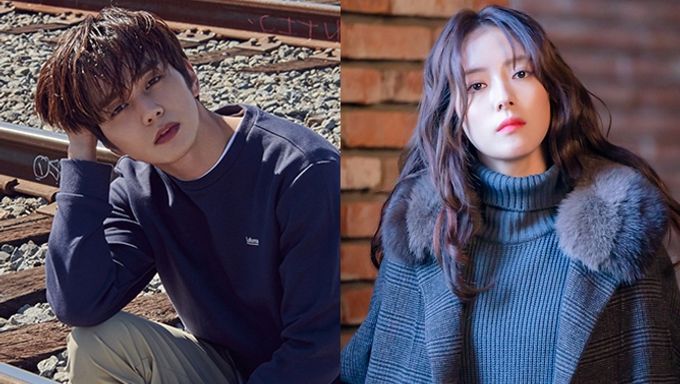 Yoo SeungHo is in talks for the drama "Memorist" based on the webtoon of the same title. Although his casting is not confirmed yet, we can't help but wonder who could be his co-lead actress.
The drama will air in 2020 on the cable channel tvN. It tells the story of detective DongBaek who has the supernatural power of reading memories. He is facing mysterious serial murder cases. For more information about the drama and webtoon, you can check our cast and summary here.
Yoo SeungHo would be acting as DongBaek one of the best detectives in Korea who has the supernatural ability to read all the memories of one person by touching them. The lead actress to play Han SunMi is yet to be cast. She is a cool, calm, and smart profiler who dreams to revenge her father.
Here are 3 actresses we think could match with the character and Yoo SeungHo. Let us know in the comments and in the poll who do you think should take the role of Han SunMi.
1- Jung HyeSung
Jung HyeSung previously acted in "Love in the Moonlight", "Good Manager", "Manhole", "Oh, the Mysterious" and "Pegasus Market".  She was also part of the cast of the TV show "Dunia".
The actress is yet to be as famous as Yoo SeungHo but still has the potential to grow as an actress. She previously acted in the role of an inspector in an investigation team and proved she could do a good job in acting the profiler Han SunMi.
2- Lee SeYoung
Lee SeYoung is a rising actress. She debuted as a child actress and acted in numerous projects. Among them, there are "Missing You", "Hit the Top", "A Korean Odyssey", "The Crowned Clown", "Doctor John", etc.
The actress impressed many with her outstanding acting skills. She proved that she could immerse in several types of characters so she could perfectly act Han SunMi.
3- Seo EunSoo
Seo EunSoo debuted in 2015 and acted in the drama "Duel", "My Golden Life", "The Smile Has Left Your Eyes", "Top Management", "Legal High", and more.
The actress would suit perfectly with the character of Han SunMi. She has previously worked in dramas linked with crime and mystery. Moreover, she would have a lovely on-screen couple with Yoo SeungHo.
Who do you think should be acting with Yoo SeungHo in "Memorist"?
※You can vote multiple times without sign in.
Read More : "Memorist" (2020 Drama): Cast & Summary