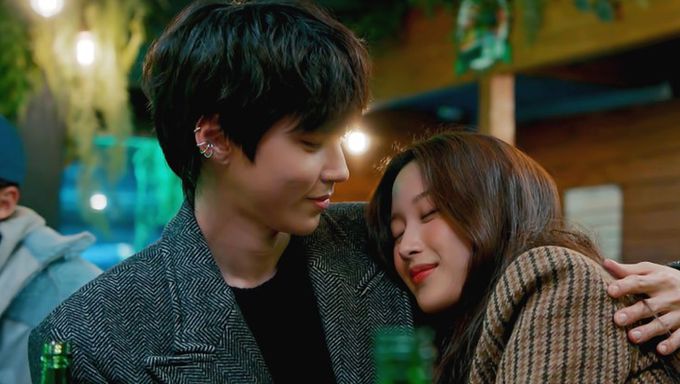 Note: This article contains spoilers about the ending of the drama "True Beauty".
Fans of the K-Drama "True Beauty" based on webtoon still can't say goodbye to the drama even if it has ended back in February. Some viewers are hoping for a Moon GaYoung and Hwang InYeop reunion.
While some viewers loved the couple of ASTRO's Cha EunWoo (acting as SuHo) and Moon GaYoung (acting as JuGyeong), some viewers felt that Moon GaYoung and Hwang InYeop (acting as SeoJun) would have made a perfect couple. After all, it is the dilemma of a love triangle and each viewer has his/her own taste. Moreover, since the drama is based on webtoon, some webtoon fans who were rooting for SeoJun were sad to not see their OTP having a happy ending.
A lot of viewers mentioned that they had the Second Lead Syndrome (Team SeoJun) in this drama. Some fans have been sharing their sadness at not being to see a happy ending for Hwang InYeop/SeoJun and not see the couple they have been looking for (SeoJun and JuGyeong). They just can't leave their favorite male character with heartbreak.
A lot of fans are hoping to see the two actors together in a new drama with a happy ending and a lot of romantic scenes. It might seem impossible at first sight but it is actually not at all impossible. Here are reasons why.
1. Previous case of love triangle reunion
In 2009, the drama "You're Beautiful" was popular with Park ShinHye, Jang KeunSuk, and CNBLUE's Jung YongHwa. The love triangle was exciting with tsundere Jang KeunSuk (acting as TaeKyung) and kind Jung YongHwa (acting as ShinWoo). In the end, Park ShinHye ended up with Jang KeunSuk leaving the one rooting for Jung YongHwa with no happy ending.
After "You're Beautiful", many fans were sad that Jung YongHwa did not end up with Park ShinHye. So in his following drama called "Heartstrings" (also called "You've Fallen For Me") in 2011, he was cast with Park ShinHye again in a romantic comedy and has the lead!
Those who had the Second Lead Syndrome in "You're Beautiful" were healed with "Heartstrings".
This is exactly what Team SeoJun fans would like to see!
At first sight, it might look impossible for one cast to be cast again together in another drama. But there are various examples where actors reunite in another drama as lead actors.
Moon ChaeWoon and Lee JoonGi acted twice together as the lead actors in "Criminal Minds" (2017) and "Flower of Evil" (2020). Fans of the couple were lucky!
Yoon InNa and Lee DongWook's story in "Goblin" (2016-2017) was so sad. Fans wanted to see more of this second lead couple and they were later cast as the lead couple in "Touch Your Heart" (2019).
2. Other cases of cast reunion by making a special cameo appearance
Even if Moon GaYoung and Hwang InYeop could not reunite as a lead couple they could still reunite by making a special cameo appearance as friends or couple. Here are several examples.
In "True Beauty", Lee JaeWook (the second lead) and Kim HyeYoon from "Extraordinary You" appeared together (and not SF9's RoWoon) with a special appearance.
Kim JungHyun and Seo JiHye could not have a happy ending in "Crash Landing On You" and they reunite as a long-term couple in "Dinner Mate" with a special cameo appearance.
Kim JiWon and Jin Goo reunited after "Descendants of the Sun" as a couple in "Mr. Sunshine" with a special cameo appearance.
3. Moon GaYoung & Hwang InYeop = under the same company
Moon GaYoung and Hwang InYeop are both part of KEYEAST entertainment. So it might be easier to have them together in a project.
4. Overseas fans love for the couple
Overseas fans have been very eager to see the couple together again. With such popularity, the drama starring the two actors would be a success among international fans.
Some production company cares about overseas fans' opinions so they might hear the call from fans. Who knows?!
Currently, Hwang InYeop is in talks for the Netflix drama "Annarasumanara" with Ji ChangWook and Choi SungEun. Moon GaYoung has yet to announce her next project but she will appear in "Recipe for Youth" with Super Junior's HeeChul (originally to be released in 2016).
Do you want to see Hwang InYeop and Moon GaYoung reunite in a K-Drama?
※You can vote multiple times without sign in.
Time will tell if we will ever get to see Moon GaYoung reunite with Hwang InYeop!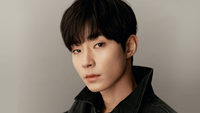 Became a fan of Hwang InYoup
You can now view more their stories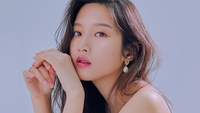 Became a fan of Mun KaYoung
You can now view more their stories