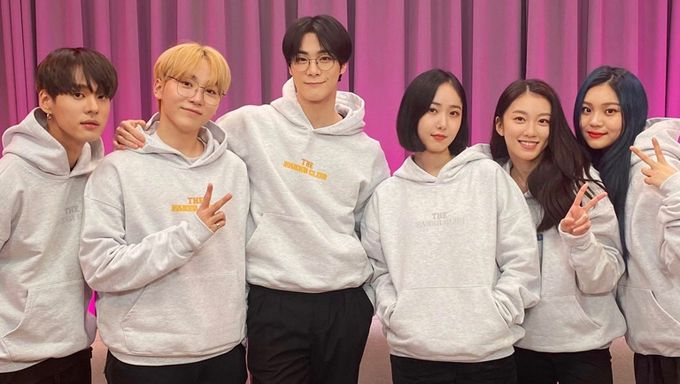 One of the lovely things about K-Pop idols that fans love is the interactions they have with idols from other groups! Fans get to know which other idols they are close with and also learn more about the friendship they have.
On Jan. 20, a group of K-Pop idols born in 1998 appeared on NOW Radio "Aven-girls" hosted by GFriend's UmJi!
They had appeared as guests as it was said that they are close with UmJi. All of them are from a different group and fans who had seen the photos could not help but also mentioned that they did not know about their friendship with UmJi.
You would recognise that the idols are SEVENTEEN's SeungKwan, ASTRO's MoonBin, IMFACT's UngJae, GFfriend's SinB and Lee SuJi (UNI.T).
In the Korean culture, all of them are considered as friends, also known as 'chingu', since they were born in the same year.
Fans who had seen the photos shared that they already knew about the friendship between SinB and MoonBin but did not know that they were close with the rest too.
Others also shared that they love how all of them look really comfortable with each other too.
Do you know any other K-Pop idols which might potentially join this 1998-liner group?