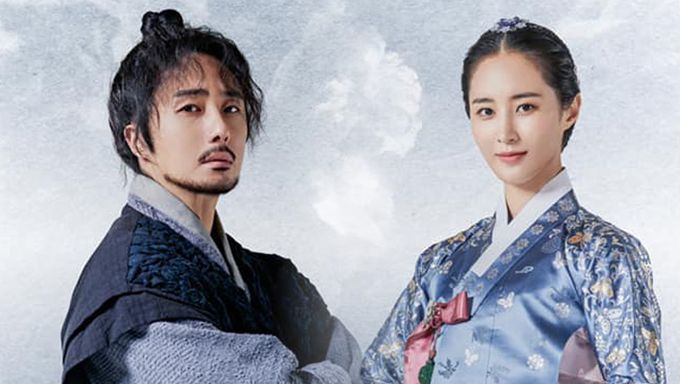 "Bossam: Steal the Fate" is one of the historical dramas of 2021. It is a special drama for MBN's 10th anniversary.
Jung IlWoo and Girls' Generation's (Kwon) YuRi are the lead actors of this MBN drama.
Jung IlWoo previously appeared in a lot of historical dramas such as "The Return of Iljimae", "Moon Embracing the Sun", and "Haechi". As for YuRi, she has acted in dramas such as "Local Hero", "Innocent Defendant" and "Dae Jang Geum Is Watching".
Bossam in Joseon was the procedure of kidnapping (willing or unwillingly) widows for remarriage. At that time widows could not remarry. Because they became a burden to their family, some were pushed to take their lives. This drama will touch on the oppression of women at that time.
Here is more information.
Bossam: Steal the Fate (2021)
Information
Title: Bossam: Steal the Fate / Bossam-unmyeongeul humchida / 보쌈-운명을 훔치다
Director: Kwon SukJang
Writer: Kim JiSoo, Park Chul
Network: MBN
Runtime: From May 1
# of Episodes: 20
Genre: Historical, Romance
Language: Korean
Summary
The man who lives of kidnapping widow for remarriage (named Bosssam in Joseon) life is turned upside down when he kidnapped a princess by mistake.
Cast
Jung IlWoo as Ba Woo
Ba Woo is a good for nothing who is living while gambling, stealing, fighting, and doing Bossam. He will do anything for money. He is hiding his identity.
Girls' Generation's (Kwon) YuRi as Princess SooKyung
She was engaged with the brother of the man she loved for a political strategy. However, she became a young widow without spending the nuptial night.
Shin HyunSoo as Lee DaeYeob
He has feelings for SooKyung.
Interesting Facts
Here is the first teaser.
Here is are the official posters.