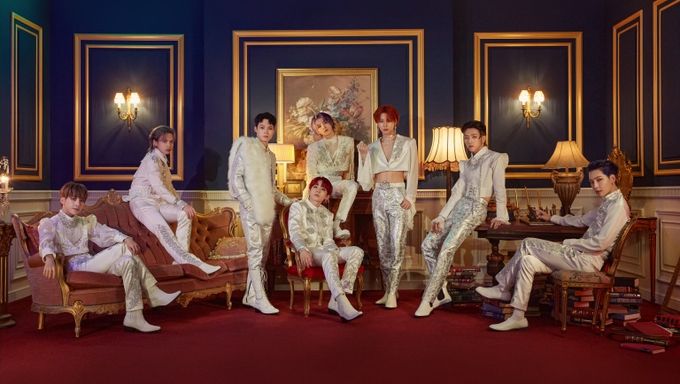 E'LAST is an 8-member boy group known for their silky soft visuals and well-rounded performance ability. The members Rano, ChoiIn, SeungYeop, BaekGyeul, Romin, WonHyuk, WonJun, and YeJun have been working hard to show their fans (ELRING) an upgraded version of themselves.
E'LAST just had a comeback on Sep. 29, 2021. With their album "Dark Dream" and title track of the same name. The video has already gotten almost 5 million views just 2 days after its release.
You can watch the full music video here.
Kpopmap did an exclusive interview with E'LAST where they spoke about their new comeback and the impression that they want to make as artists. Read all about it below.
WonJun who was unable to participate in "Awake" because he was busy with his activities for "보니하니 (Boni Hani)" will join the team and start full-blown promotions after a long time. How does that feel?
E'LAST seems to shine the most when all 8 of them are there. We're very happy and think it is very meaningful to be able to greet fans showing this cool image. Please look forward to E'LAST.
I'm curious about the story that lead to "Dark Dream" following your previous works "Day Dream" and "Awake". Could you please introduce the single to us?
I think you'll be able to feel the energy of all 8 members through this album. Everyone, who had been busy with broadcasts, participating in OSTs, and doing unit promotions, came together and in just 10 months put their effort into this album.
"Day Dream" consisted of the beginning of the conflict between 4 of us, and "Awake" is an awakening. It expresses the fate of wanting to be together but not being able to and exposes our universe. I hope you look forward to it.
Which visual aspect or part of the concept did you focus on whilst preparing for this comeback? Is there an interesting episode from your preparations for it?
You can see our image that has been upgraded by one level through this concept. There are members who exercised their abs a lot because of the costume design. WonJun especially worked hard at it. Without taking a rest day, after practice, they all exercised. That's why you can see their awesome abs in the music video, as well. We also focused a lot on hair and costumes and used a lot of luxurious set designs to bring you a prince-like E'LAST.
What do you think is a strength that only E'LAST has?
If you look at our group you would realize that we are known as 'well-rounded concept idols' with a delicate dream-like feeling in each concept that we've come back with. You can experience lyrical orchestration and dramatically produced songs based on meaningful lyrics and melody lines. In particular, our vocal line each has their own unique voices, so please show a lot of love to our songs.
You recently wrapped up the reality show "E'LAST Superhero" and showed us the 8 members' talent for entertainment. We're curious how the members feel about the experience and if they have any other variety shows they would like to film in the future. Are there any members who especially have a talent for variety entertainment?
We only filmed shortly for 2 days and 1 night but the members really enjoyed filming it and it was a good experience. They enjoyed it more because they did it together and even though they all know each other, watching the broadcast gave us a new light. They are willing to film any variety show and want to film "Knowing Brothers" at least once. You could also see all of the members' potential for entertainment, but especially the drama twist writing scene when Romin had the badge but it eventually ended up as YeJun's. It showed the potential that E'LAST has for variety.
Is there a nickname that you want to gain or a goal that you want to achieve through this comeback?
"E'LAST is working hard," and "They show their colors on stage really well," these are the kind of evaluations we want to receive. We definitely want to get first place on a music show. Silk idols, fragrant idols, idols full of concepts, popular idols, and now prince-like idols, are the nicknames we want to be associated with. We're coming back with upgraded visuals, music, and performances.
E'LAST, please say something to your international fans!
We are the "well-rounded concept" idols. As we said during our debut, we want to show you a luxurious and sophisticated dream-like concept through our songs, lyrics, choreography, and style.
The E'LAST members have expressed their love for their role models ATEEZ by doing their challenge and cover, too. Is there another senior idol that the members want to meet or whose song they want to cover?
I really love THE BOYZ's songs. I was a fan since before I debuted. If I ever get to meet them whilst doing promotional activities, I think it would be great.
YeJun
I don't know if it's because I am a dancer or not, but I want to perform like SHINee's TaeMin, BTS's JiMin, and NCT's TaeYong.
ChoiIn
I really like SEVENTEEN. Their songs are very good and I want to resemble their energy and skills.
Rano
I don't know if it's because I like playing the guitar, but I like singer-songwriters. I really like Sam Kim and IU.
BaekGyeul
You've said that you want to become 'well-rounded concept idols' and you are becoming known as a conceptual group. What kind of concept would you like to try in the future? Is there a unique thing that you'd like to melt into E'LAST's music?
Now that there are no underaged members, I'd like to try a high teen concept where we can wear school uniforms!
ChoiIn
I want to try the hip-hop and R&B genres and more pop song-like genres, too.
BaekGyeul
I want to try a very hip and strong song, too. It could be a similar mood to 'Dangerous' but hipper? I want to try that kind of concept.
WonHyuk
I think our members could pull off any concept but a refreshing concept with boyish beauty and a different concept that is sexy and decadent would be nice to show you and try.
WonJun
You have a lot of popularity overseas too, but because of Corona, you can't meet fans. They must be very disappointed. If you could say something to the fans that are cheering you on from afar, what would you say?
Thank you for always believing in us and cheering us on. Thank you for making it possible for us to be here and I want to tell them that I love them.
Rano
I think it's a very difficult thing to be showing us love and support from afar when we can't meet in person. I don't know if I'd be able to do it myself. Because of that I really want to return that precious and sincere heart and make sure that I make the best decisions to make sure that ELRING is happier than anyone. Let's go together for a long time!! I love you !!
ChoiIn
Without ELRING we wouldn't exist. Wait for us, E'LAST will be there soon.
SeungYeop
I'm always so so thankful and I want to say I love them. Let's be together forever.
BaekGyeul
I'm always getting a lot of strength at your precious words. Thank you and I love you.
Romin
Thank you and thank you again. I miss you a lot and love you 10000 times. For loving E'LAST and always being by our sides, our ELRING always gives us strength and are amazing. Thank you. I think it's not an obvious thing for us to be receiving love, so we will become better and try harder. Thank you, ELRING! That's what I want to say!
WonHyuk
I'm always disappointed and upset that we can't do more for our fans that communicate with us and give us their hearts. Because the love that we receive from our fans is very big, we will work hard to become people deserving of that love. ELRING, thank you for always showing us so much love and we will pay back that love. I love you!
YeJun
Please show E'LAST's comeback a lot of love and show the group support!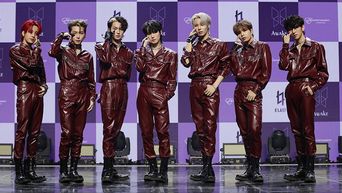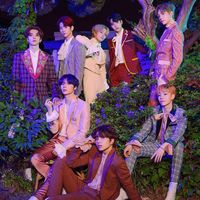 Became a fan of E'LAST
You can now view more their stories