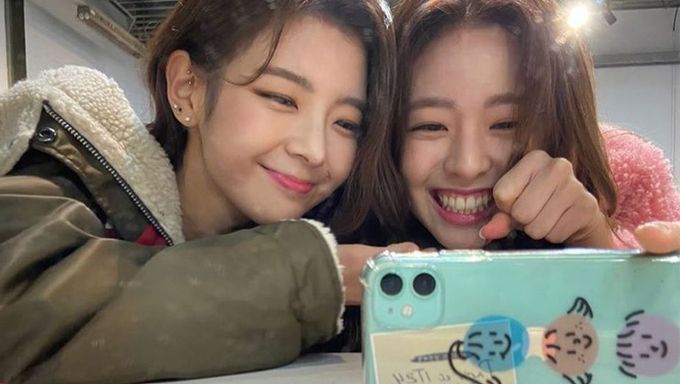 It seems like the love towards the youngest member of the group is always visible among K-Pop female and male groups!
Not long ago ITZY's Lia had showed her love she has for YuNa through photos uploaded onto ITZY's official Instagram.
https://www.instagram.com/p/CFZnGjUB-p3/
Lia looked really happy beside YuNa in the photos and wrote in the caption, wishing that YuNa would always be a 'baby' beside her.
Through several other photos, Lia had mentioned that she was going through her photo album and noticed the photos taken when she went out with YuNa some time ago.
https://www.instagram.com/p/CFZl-X8hR5d/
The two of them had enjoyed a meal together and fans also pointed out how adorable the two of them looked together.
Some shared that it seemed like Lia really treasures and loves YuNa, causing fans to be envious of their friendship too.
Are you loving the adorable relationship that they have?