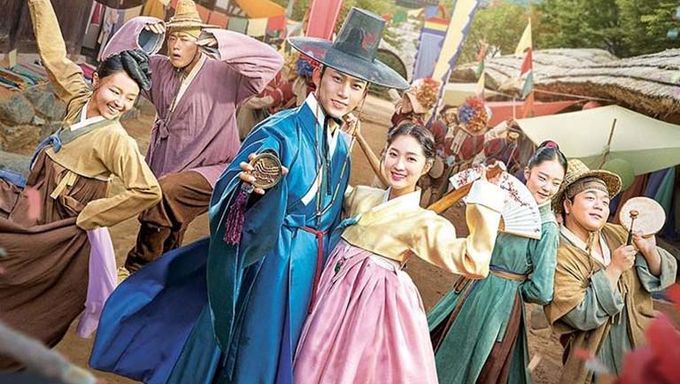 "Secret Royal Inspector Joy" is a historical comedy-drama about a team of secret royal inspectors who uncover corruption.
The leads in the drama are 2PM's Ok TaecYeon and Kim HyeYoon.
2PM member, TaecYeon, has many major roles under his belt. This includes starring in the popular 2021 drama, "Vincenzo". He has also starred in the dramas "The Game: Towards Zero", "7 First Kisses", " Save Me", and "Touching You."
Actress Kim HyeYoon, who won an award for her performance in the hit drama "SKY Castle", will also be appearing in the highly anticipated upcoming drama "Snowdrop." She has also appeared in the dramas "Extraordinary You", "Let's Eat 3: Begins", "Come and Hug Me", and "Oh, the Mysterious." 
A production member said, "The chemistry between Ok TaecYeon and Kim HyeYoon, who will show pleasant laughter and fresh excitement, stimulates expectations even more."
Here is more information. 
Secret Royal Inspector Joy (2021)
Information
Title: Secret Royal Inspector Joy / Tale of the Royal Secret Agent and JoYi /
Eosawa Joi / 어사와 조이
Director: Yoo JongSun
Writer: Lee JaeYoon , Kim SoYi
Network: tvN
Runtime: From November 8
# of Episodes: 15
Genre: Historical
Language: Korean
Summary
A cheerful comic couple investigation show about secret royal inspectors who are tasked with catching those who take part in corruption.
Cast 
2PM's Ok TaecYeon as Ryan
A sloppy young master who becomes a secret royal inspector. He originally dreamed of opening a restaurant but accidentally did so well on the civil servant's exam that the Office of Special Advisors appointed him to be a secret investigator. 
 Kim HyeYoon as Kim Joy (JoYi)
​​ Owner of a bold personality who dreams of a rosy second life and supports the notion of women having the right to get a divorce in the Joseon Dynasty. Joy marks a turning point in her life by meeting Ryan.
Teaser & Posters
Here is one of the teasers.
Here are the official posters.