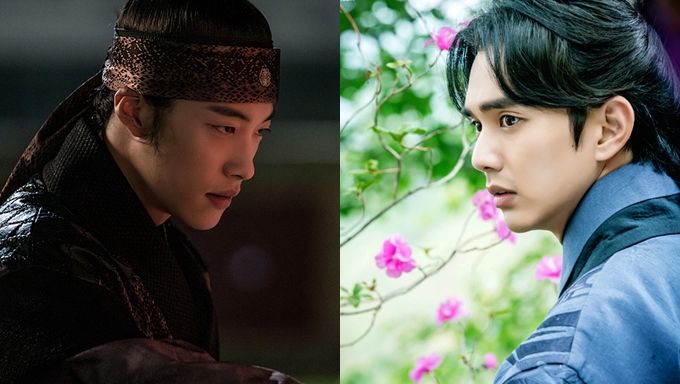 Are you a fan of historical dramas? If yes, you certainly like to see Korean traditional clothes which are simply gorgeous.
King or prince, warrior or noble, all these characters have beautiful colorful outfits with accessories and embroideries. Moreover, these actors got to look cool while riding horse, fight with swords, do archery, calligraphy, and more.
Here is Kpopmap top 10 of the most handsome Korean actors in traditional clothes in dramas. Note that the top 10 for acting-dols is coming and they are not included in the list. Let us know in the poll and the comments who is the most handsome actor with Korean traditional clothes according to you.
1- Kim SooHyun - "Moon Embracing The Sun" (2012)
2- Park BoGum - "Love in the Moonlight" (2016)
3- Yoo SeungHo - "The Emperor: Owner of the Mask" (2017)
4- Lee JoonGi - "The Scholar Who Walks the Night" (2015)
5- Yeo JinGoo - "The Crowned Clown" (2019)
6- Woo DoHwan - "My Country: The New Age" (2019)
7- Park HyungSik - "Hwarang: The Poet Warrior Youth" (2016)
8- Jung IlWoo - "Haechi" (2019)
9- Im SiWan - "The King in Love" (2017)
10- Byeon WooSeok - "Flower Crew: Joseon Marriage Agency" (2019)
Who is the most handsome actor in Korean traditional clothes?
Jan 21, 2020 ~ Feb 02, 2020
Lee JoonGi
55.3% (13,332)
Read More : Top 5 Handsome Actors in Historical Costume