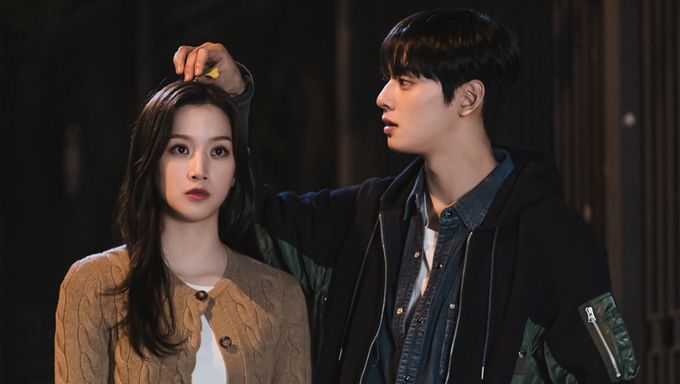 In the first half of 2021, there were not a lot of romance dramas. However, there were memorable couples who made viewers' hearts flutter with their romantic scenes and chemistry.
In Kpopmap, we've opened a vote on June 28, asking our readers to select their favorite couple with the best chemistry in dramas from the first half of 2021. It includes dramas that ended airing from January 2021 to June 2021. Thank you for all your votes.
Here are Kpopmap readers' favorite K-Drama couples from the first half of 2021. The data was retrieved on July 7. Note that the vote is still open for those who still want to vote (but this will be the only vote result article).
Note: this article might include light spoilers.
JuGyeong and SuHo ranked first with a massive amount of votes. They are the favorite couple of Kpopmap readers (first half of 2021).
There is no wonder why this adorable couple won over so many hearts. JuGyeong and SuHo are a real OTP. They shared their secrets and together they overcame their anxieties. SuHo is also one of the most supportive boyfriends in K-Drama history, always telling JooHyung how she is beautiful without makeup and boosting her self-esteem. Many viewers are missing their heart-fluttering scenes.
JuGyeong and SeoJun were ranked 2nd. A part of the viewers of "True Beauty" had a second lead syndrome and were rooting for the JuGyeong-SeoJun couple. This couple had great on-screen chemistry and plenty of swoon-worthy scenes.
The athlete SeonGyeom and the movie translator MiJoo took the 3rd rank. They are one of the loveliest K-Drama couples of this year. The likable and soft couple learned how to understand each other despite being of opposite personalities.
Find out the ranking below (data retrieved on July 7).
If you also want to cast your vote, you can below the vote is always open (but this will be the only vote result article).