Kim SeJeongis making her comeback with her 2nd mini album "I'm" on March 29 and fans are excited to check out her return!
It has been about 7 months since her previous comeback and below are 3 different things we believe you need to know about impending return.
1. Image change
Her music has all along provided comfort to listeners and with her warm voice and sensitivity, Kim SeJeong had created an image where people would trust and listen to her songs.
With that being said, Kim SeJeong will be comforting her fans once again through her own special musicality with this mini album.
She hoped the title song 'Warning (Feat. lIlBOI)' would provide comfort in another manner through its bright and refreshing melody.
2. A special message 'It's okay to take a break'
Kim SeJeong wants to talk about 'how to rest' through the album. She believes that everyone feels the limit at some point, but if they run without noticing, they end up hurting. As such, she wants to convey the message 'it's okay to take a rest'.
When you need to rest, you rest so that your next step will be lighter.
The message is really simple and basic and she hopes to be able to convey them through this album.
3. Transformation into singer-songwriter 
It looks like there is nothing Kim SeJeong couldn't do! She participated in writing and composing of all the songs, including the title track of this mini album.
Previously, she had also participated in the songwriting and composing of her 1st mini album "Plant" as well as her digital single 'Whale'. Not long ago, she had also took part as a singer for the OST of drama "The Uncanny Counter" which she had acted in.
In addition, the singer had personally captured her story in her second mini album. Expectations are high for her transformation and many believe that it will show her musical ability to grow further as a next generation singer-songwriter!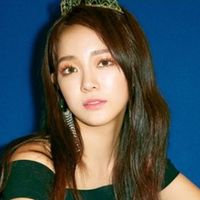 Became a fan of Kim SeJeong
You can now view more their stories