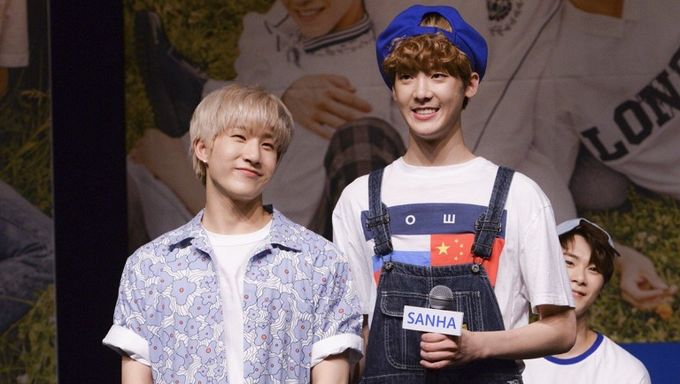 Friendships in the K-Pop industry are precious and adorable. It is even better because perhaps idols can only be completely understood by fellow idols, especially when you're in the same group. Through shared experiences of joy and struggle alike, nothing compares to the bonding of those who live similar lives right by each other's side. 
Height differences are always adorable, regardless of whether it is between a couple or a couple of friends. Here are some of our favourite idol best friends who have the cutest height difference between them.
Aisha is 5'9 whereas YiRen is 5'4. The two of them are the heartiest of best friends and are always around each other, which highlights their height difference even more. 
There couldn't be a cuter pair of best friends than Tzuyu and ChaeYoung. They're both very aware of their height difference, with Tzuyu standing at 5'8 and ChaeYoung at 5'4 and they love showing it off too, especially with how cute they look together.
BM is 186cm tall, which makes him 6'1 and the tallest member of the group whereas SoMin is 163 cm, which is around 5'3, making her the shortest member of the group. Their sibling rivalry is already the most adorable and their height difference just makes it all the more aww-worthy.
These two best friends are definitely BFF goals and the way they take care of each other is simply too endearing. We cannot help but get heart-eyes over how cutely they look up and down at each other. DoYeon is 5'6 whereas YooJung is 5'1. With that much difference, of course, they're adorable.
Yoon SanHa is the tallest member in ASTRO, at 6 feet tall, whereas JinJin is exactly 10cm shorter than him, standing at 5'7. Even though JinJin is older than SanHa, who is in fact, the maknae of the group,  their height difference gives them a unique dynamic. Even though the teasing is relentless, they love each other endlessly.
Which other pair would you add to this list? Share your thoughts with Kpopmap in the comments section down below!