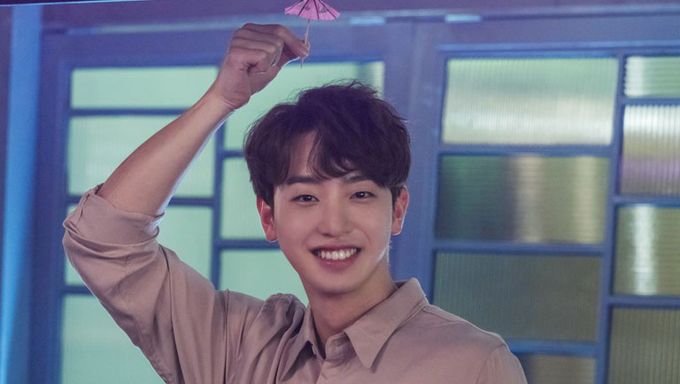 You would have heard about Namoo Actors agency, it is one of the big talent management agencies of Korea. They have Hallyu stars such as Park MinYoung, Moon ChaeWon, Lee JoonGi, Shin SeKyung, Ji Sung, etc. The agency also has rookie actors and actors that act in minor roles.
Part of this agency, actor Lee TaeSun is born on 16 July 1993 and debuted in 2016 in "Entertainer". He then appeared in small and guests roles in dramas such as "Queen of the Ring" (2017) and "Suits" (2018).
He appears in the popular drama "My ID Is Gangnam Beauty" as WooJin a recent bar owner and friend with ASTRO's Cha EunWoo's character, Do KyungSuk. WooJin is also the son of a pastor of a huge church. His character is smiling and lively.
https://www.instagram.com/p/BlukmP-gV6C/?hl=fr&taken-by=namooactors
Lee TaeSun is getting recognized for his good acting and charms. Namoo actors shared pictures of the boy on the set of the drama. The flower boy is bright and smiley for the camera.
Here are more eye candy pictures of the boy on a previous photoshoot.
You can find out more about him on his official Facebook.
Did he catch your eyes?
Update: Follow him at @taeseon.official.
https://www.instagram.com/p/B18diqNBbGW/
Read More : Who Is The Handsome Idol Chosen To Act As The Young Version Of Cha EunWoo In "My ID Is Gangnam Beauty"?