"Korea Coast Guard" (2018 TV Show): Cast & Summary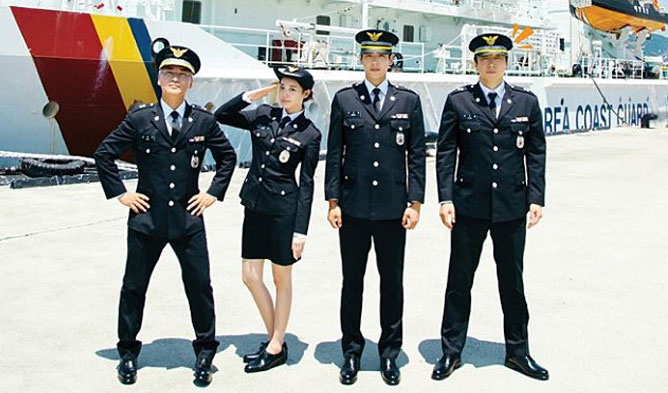 Welcome a new TV show with the sea of Busan (a city in the South of Korea). It is named "Korea Coast Guard" also known as "Sea Police".
Are you interested in the sea or jobs related to it? This program might be for you. Moreover, if you are a K-Dramas viewers, you will recognize the actors part of the cast especially Kwak SiYang who is a rising star. There is also Girl's Day's YuRa, the only girl in the show.
Here is more information.
Korea Coast Guard (2018)
Information
Title: Korea Coast Guard/Sea police/badagyeongchal/바다경찰
Genre: Variety TV Program
Director: Lee SunWook, Hong JongHan, Kim YoonJung, Kim EunAh, Choi NakKyu, Lee SolI, Cheon SangHyun, No SeungIl
Writer: Kim MinNa, Kim EunJae, Choi YooRi, Jung HaeJi, Lee JiYoung
Network: MBC every1
Runtime: From August 13th
Air Time: Monday 8:30 pm (four episodes)
Language: Korean
Summary
In Busan, entertainers try several jobs that are related to the sea such as maritime security, maritime rescue, marine environment preservation, etc. The show will follow and film them.
Cast
Kwak SiYang
Girl's Day's YuRa
Kim SuRo
Jo JaeYoon
Interesting Facts
Here is the official poster.
Here is an extra picture of the cast.
Read More : "Blind Date Cafe" (2018 TV Show): Cast & Summary